Rogue – Starfire – New 52 – Arie Monroe
Previous featured artist Arie Monroe (who did an amazing pillow fight piece between Harley and Poison Ivy) is currently finalising some artwork for an anthology and new pin up calendar.
Arie also has some original works on sale on eBay. Be sure to check it out if there's anything that interests you! I especially like the below Rogue piece. The below picture is linked directly to the auction.
Rogue (currently on sale on eBay) :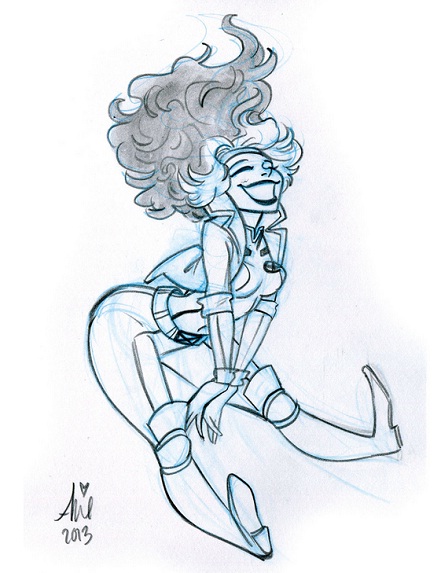 The below piece is also on eBay and it's a cool Starfire piece that Arie is showcasing. It's got a very perspective angle to Starfire!
Posted: February 3rd, 2014 under art, comic, Featured Artist.
Tags: Arie Munroe, Daphne, New 52, rogue, Scopby Doo, sexy, Starfire, x-men