Valentine's Day – Arie Monroe – Joker – Harley Quinn
Arie Monroe has very kindly created a Valentine's Day artwork to showcase today! I love it! The expression on Harley's face is priceless. Make sure you check out her eBay store to purchase some of her original artwork.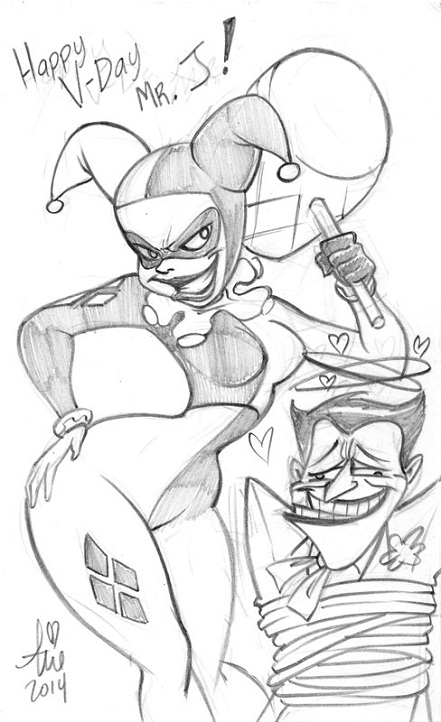 Be sure to check out previous Valentine's Day artwork from this site.
Posted: February 14th, 2014 under art, comic, Featured Artist.
Tags: Crazy Loze, harley quinn, joker, rie Monroe, V Day, Valetine's Day
One Response to "Valentine's Day – Arie Monroe – Joker – Harley Quinn"