Witchblade – Sara by Cedric Poulat
French artist Cedric Poulat (whose other interests include drawing, painting, comics, girls ,music,video games and horror movies) is showcasing an absolutely amazing Witchblade piece. Absolutely tremendous detail in this showcase, the final colours are absolutely sublime.
Witchblade Showcase :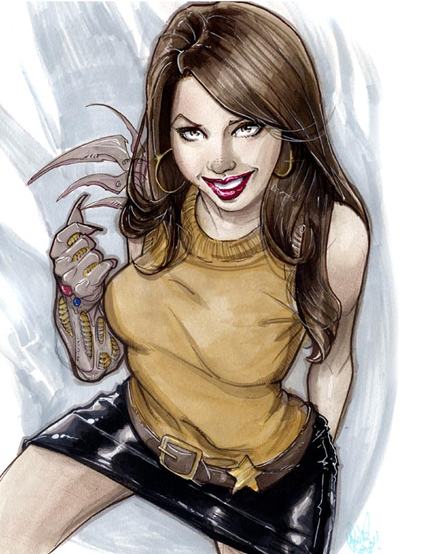 Cedric has been awesome enough to show the breakdown of the piece and showing the details in the image.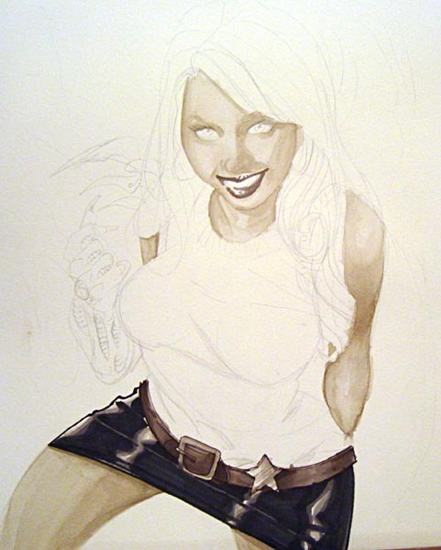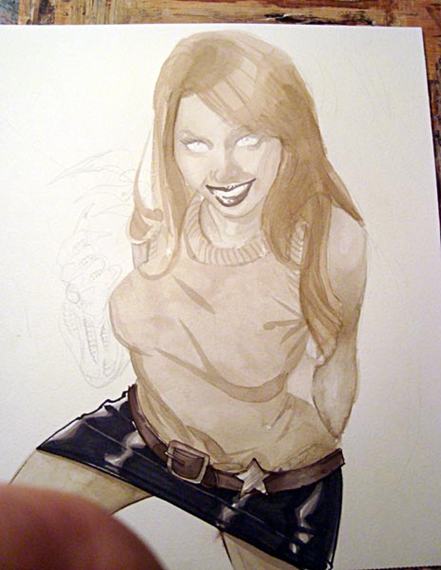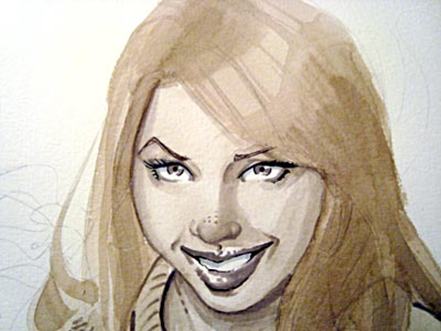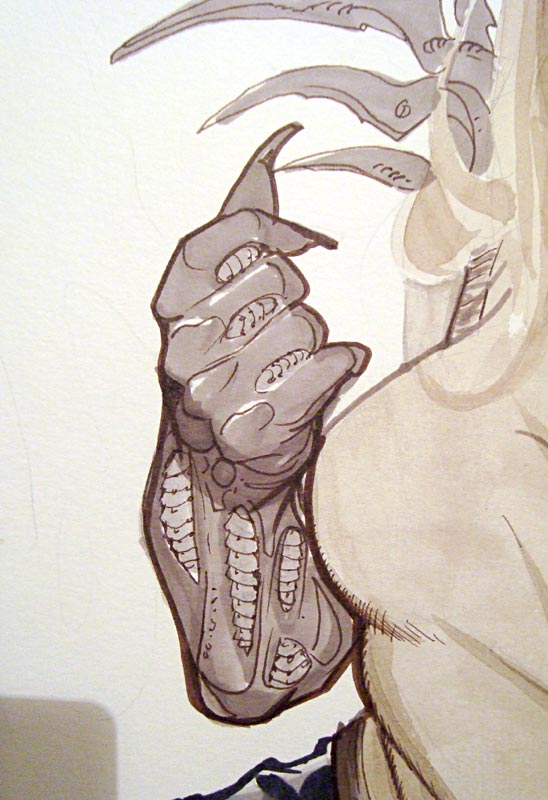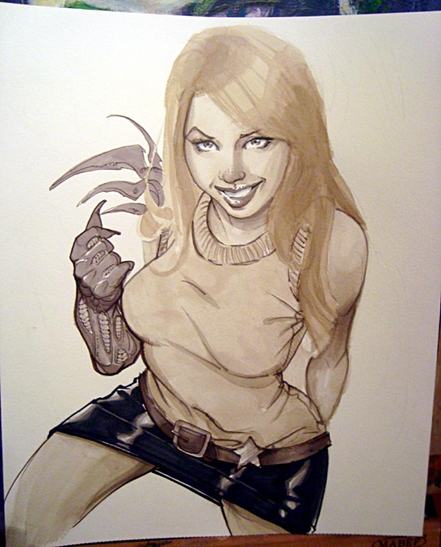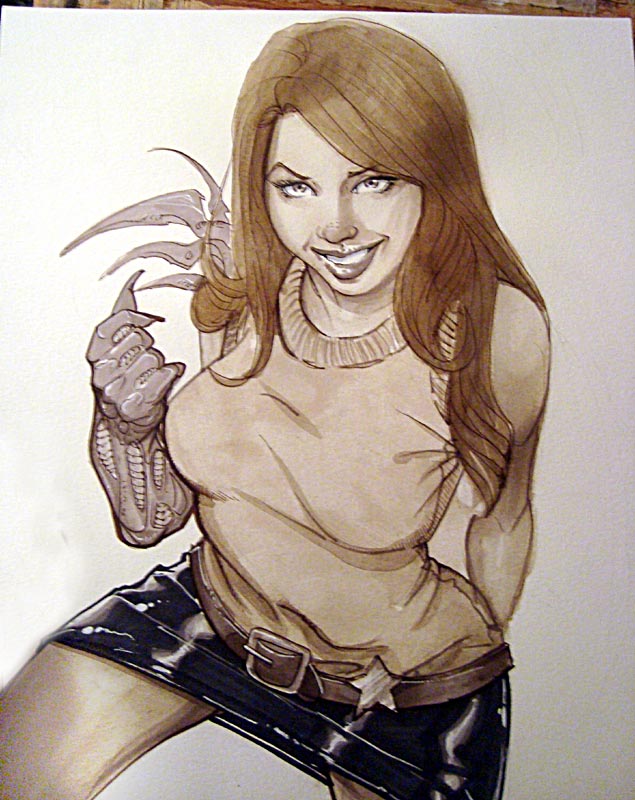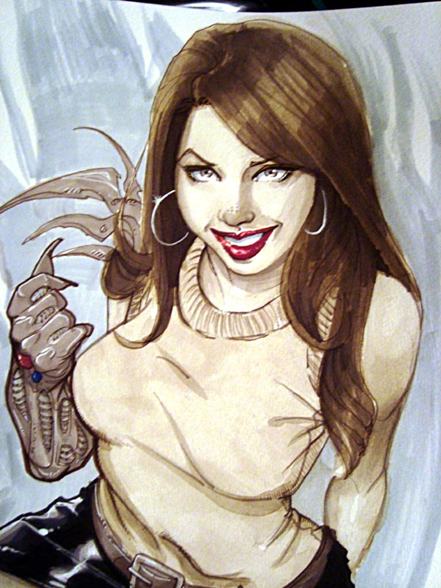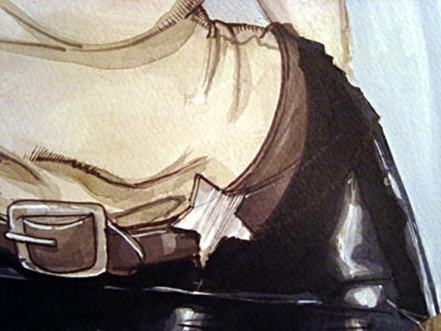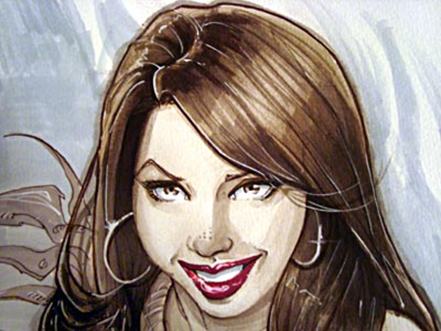 And lastly of course . .
The Final Showcase :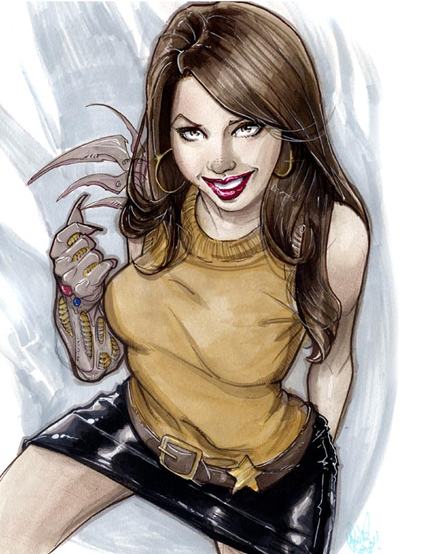 Thanks for your time to answer a few questions.
Getting into you work, how would you describe it?
It's basically Typical American comic book stuff; with a mix of pin-up, art nouveau and some underground stuff.. The "problem" is I like to go on too many directions. One week I'm gonna do cartooning and the other I'm doing extremely tortured stuff.
But yeah . . basically my artwork is mostly about good looking woman. One thing I still keep in mind is not making my ladies too . . . vulgar. I know that for a few people, they are (hell I can't please to everyone ) but it's one of my obligation. Sassy or sultry are OK however slutty is not.
It's definitely a fine line. Some of people like their the female characters extremely voluptuous and it can be difficult to be sexy without be skanky. How did you learn and develop your art?
I did art school but it's not here you will learn what you have to know about your pictural identity. Art School is great because you meet other people with different artistic culture. You share that with them then you learn new stuff. Also you do stuff you won't do by your own. But you have to learn about your identity by yourself. Artschool is always a problem about that; cos' there always will be one teacher or two to slow down your way. Then, mainly I can say I'm self-taught, like most other artist.

I guess for most artists, developing your identity is very important. Is there any other artists you like or can identify with?

J.S Campbell is the artist I follow since his early beginning; and I never stopped, so my style evolved a bit in the same way than his. By that time I was a die hard fan of McFarlane and Silvestri, but as I decided to make drawing without all these huge shads, I had to give up and go for other artist like Adam Hughes, Franck Cho and Terry Dodson. I studied a lot Ashley Woods work which was a useful stuff to go.
Are you working on anything at the moment?

In France I worked for a small time with a team of illustrators to make some kind of animated comics "Chronique des ombres" written by Pierre Bordage (distributed by Virgin). However this kind of project was very new in France and that didn't last more than 6 months . I'm now working a small sequence for other french indie comics books and will begin to work on a creator owned in the next few weeks.
Good luck with that project and let me know how it goes. Thanks again for your time and the fantastic Witchblade piece!
To check out more of his work :
or contact him cedricpoulat[at]aol.com
Posted: May 10th, 2010 under art, comic, Featured Artist.
Tags: artist, cedric poulat, graphic novel, interview, sara richard, sexy, witchblade
6 Responses to "Witchblade – Sara by Cedric Poulat"