DC Women Faces by Cedric Poulat
Previous featured artist Cedric Poulat is showcasing a study of the faces of the prominent women in the DC Universe, namely Donna Troy, Zatanna, Wonder Woman, Poison Ivy, Harley Quinn,Batwoman, Mary Marvel, Powergirl and of course Supergirl. Cedric also provided a fantastic explanation to the faces used for the characters below.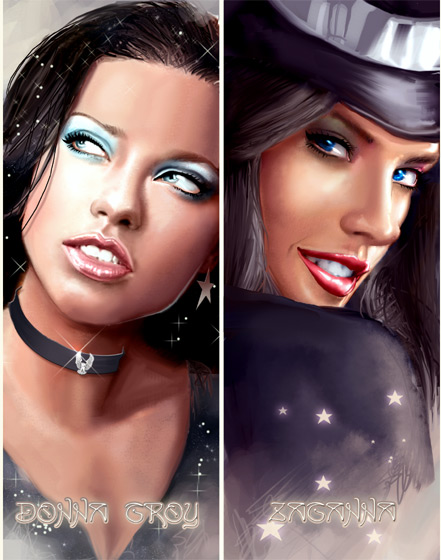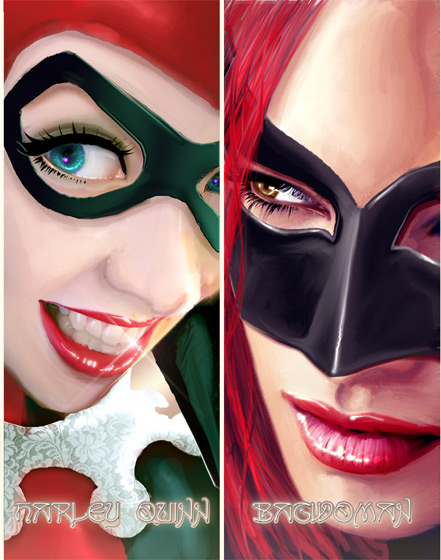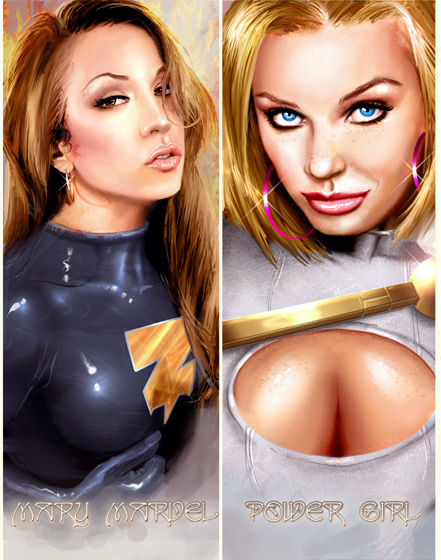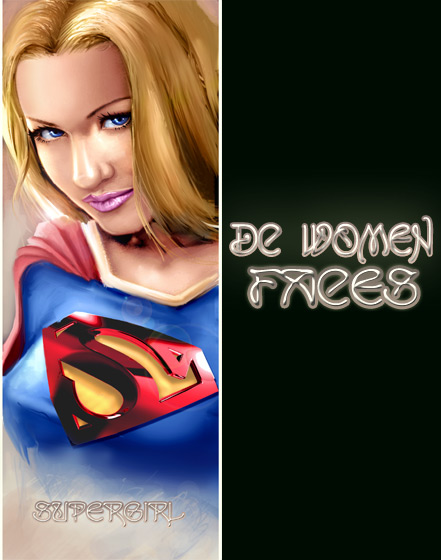 I think this is a fantastic showcase. What prompted you get started on these pieces?
This is a study compilation. Basically I like to have a model for reference when drawing a character's face (I don't care about the body). It helps avoiding the "clone syndrome".
We all have a basic way of drawing a face which you may keep when you have to draw 22 pages every months but you WANT to avoid that when producing a cover or pin up illustration. Keeping a typical face for the majors roles in the comics page is a great advantage. If the minors characters are too similar (and faces of crowds etc), it's not that important.
It's hard thing, sometimes you think "Oh I'm going to make him a bigger nose and big ears and voila!" but that's not how it generally works. It's easier with women because you can still make the tricks with their haircut and makeup/accessories. Even if they do all have the same face, you can make differences with that. However that trick won't work forever!
I did a "casting" years ago, asking myself "Who would be fine to play this character?". I usually kept the models that popped in my mind without letting me the time to search for them (spontaneity is often the best choice) however some of them ended not being the best outcome and I had to experiment other kind of faces.
Donna Troy, Wonder woman and Mary Marvel are on their second version actually. I might change again Donna's model because I found someone else even better to fit the character.
That's a fantastic study. I think too often artists settle down to one type of face which makes the artwork a little bland. Unfortunately Jim Lee comes to mind. Anyway for this study, what medium did you use?
100% digital.
Not too used to do that because I'm not a big fan of digital drawing. Drawing and coloring on Photoshop 7 with a A6 Wacom tablet.
How long did it take you complete this piece?
No idea! Like always. I just remember I've spend a lot of time
painting Supergirl (can't found the right tones) and Wonder Woman (She was the first I did and I hadn't finalised a good method yet).
Thanks for the explanation of this piece. I love it!
For more comments on this piece :
http://j-estacado.deviantart.com/art/DC-WOMEN-FACES-160912063
Would love to hear your comments on which is your favourite piece and if you can pick any of the people that has their faces modelled after. I'm pretty sure I can pick an Angelina Jolie here.
Posted: May 23rd, 2010 under art, comic, Featured Artist.
Tags: angelina jolie, batgirl, batwoman, dc women, donna troy, faces, harlety quinn, mary marvel, poison ivy, powergirl, sexy, supergirl, Wonder Woman, zatanna
9 Responses to "DC Women Faces by Cedric Poulat"