Halloween Donna Troy by Cedric Poulat
French featured artist Cedric Poulat has allowed me to showcase this Donna Troy piece for Halloween. He mentioned Donna was a good choice as her black costume is perfect for Halloween and matches well with the orange from the pumpkin. Image was done with markers and watercolours with some post production (for the fake book layout) in photoshop. Happy Halloween all!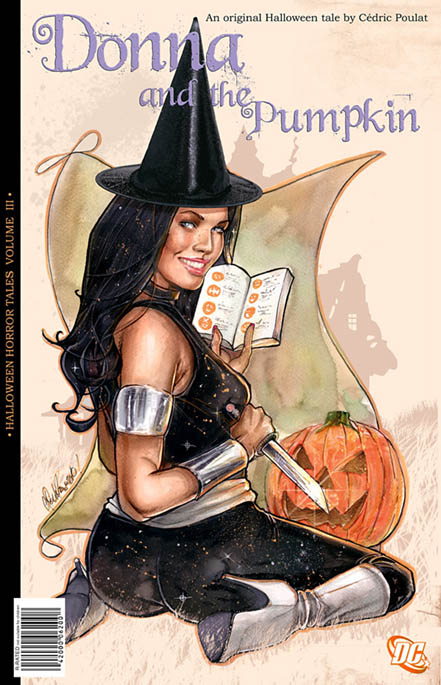 Be sure to check out Cedric's deviantart page for more of his incredible work!
Posted: October 30th, 2010 under art, comic, Featured Artist.
Tags: artwork, DC Universe, donna troy, halloween, sexy