Sue Storm by Marcio Takara
Brazilian Marcio Takara (although living in Toronto) is showcasing an amazing Sue Storm. The lighter colouring gives her the "invisible" feel.
Final :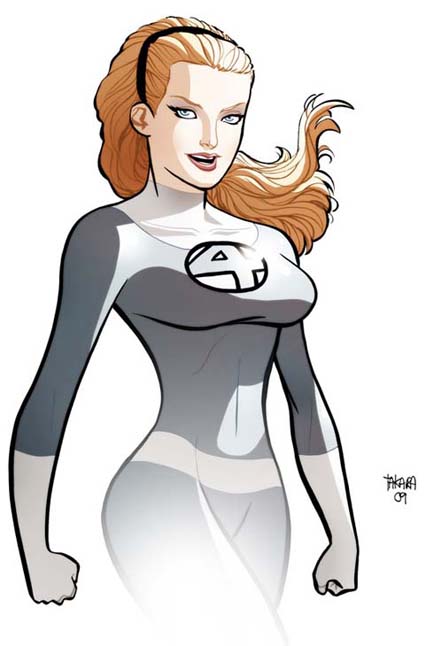 Preliminary Sketch :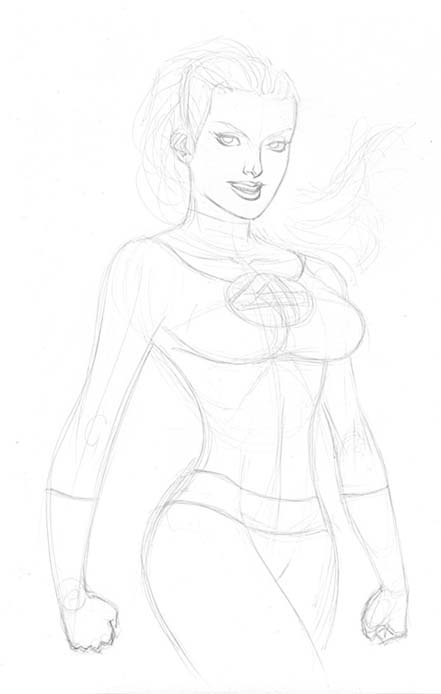 Inked :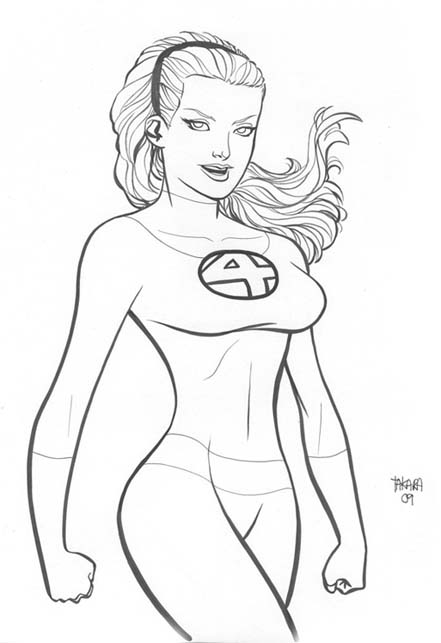 Have you always done comics?
Actually I used to be a designer but life was boring so I switched to comics. Life is good now :)
So is comic your main interest?
Well I also play soccer every week. I love soccer. Still watch my hometeam games through the web. I did get a PS3 a few months ago. (Hehe . . . editors love them!) I like to ride my bike whenever the crazy Toronto weather will allow me to.
How would you describe your artwork?
I try really hard to pay attention to anatomy without being realistic. and cartoony without being crazy. Depends what you call "cartoony". That being said, I think my work is still evolving. Trying t find my own voice but people seem to recognize my drawings more and more, so who knows?
How did you develop your skills?
I'd say most of the knowledge I have came from my own experience. But I did go to some schools here in Canada and back in Brazil. I'm not saying I didn't learn anything there, but the real hard work was all me. Still is :)
Any artistic influences?
Oh so many guys… let's see Stuart Immonen, David Lafuente, Adam Hughes, Chis Sprouse, Kevin Maguire, Jim Lee, Marc Silvestri, Cheeks, Ben Caldwell, Karl Kerschl, Alex Raymond, Joe Mad, Chris Bachalo, Disney animations, Manga I guess, though I couldn't name any Japanese artist… I don't know, the list goes on and on…
Thanks for your time!
And of course for your artwork.
For more of his work check out :
Posted: August 26th, 2009 under art, comic, Featured Artist.
Tags: ff4, sketch, sue storm, takara
7 Responses to "Sue Storm by Marcio Takara"