Wolverine by Lee Sargent
Previous featured artist Lee Sargent was kind enough to post me the completed Hulk and a Wolverine done with Copic markers. The Hulk will be given away soon in an upcoming competition. (Details soon!) The Wolverine is awesome and I'll have to find a place to put it up! Thanks again Lee!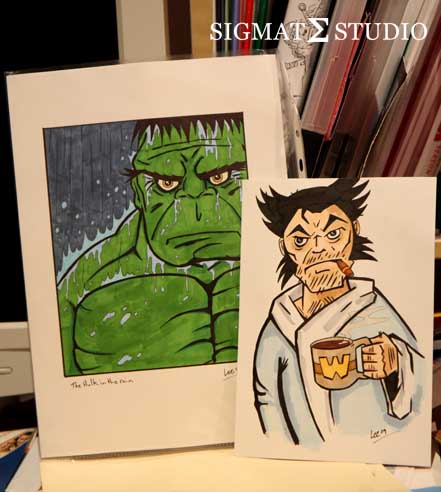 For more of Lee's work :
This reminds me when Troy Parke sent the awesome Emma Frost sketch! Always love nice things arriving in mail.
Posted: August 24th, 2009 under art, comic, Featured Artist.
Tags: copic, hulk, wolverine
2 Responses to "Wolverine by Lee Sargent"