Ramen with pork spare rib
A very traditional ramen with thick broth served by an eatery in one of the food courts in Sydney CBD. The pork spare rib ramen is limited to 10 bowls a day so it's something I had to try.
Ramen with pork spare ribs :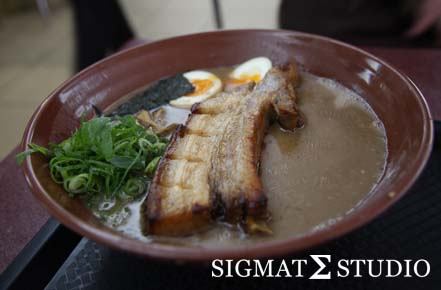 The broth was made using over 120kg of pork bones and was a little too thick for me but I was told this was how this dish is originally made. The pork spare rib was especially tasty although a little difficult to eat with chopsticks.
Exterior of the shop :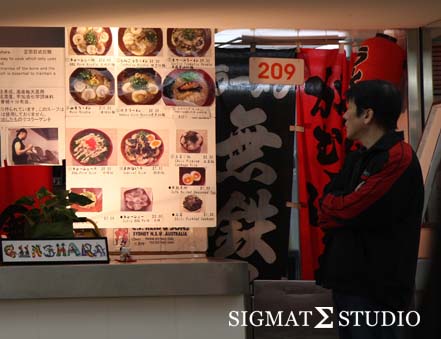 Worth trying although next time I'll be taking the option for the less thick version of the soup!
Posted: August 10th, 2009 under Food, Photography.
Tags: broth, Food, photo, pork, ramen, soup, spare rib
7 Responses to "Ramen with pork spare rib"