Red Sonja by Sean Harrington
Sean is also one of the most impressive artist I've seen and has done some amazing digital colouring works. His Red Sonja showcases his work from sketch through the colouring process to finished product.
Initial Sketch :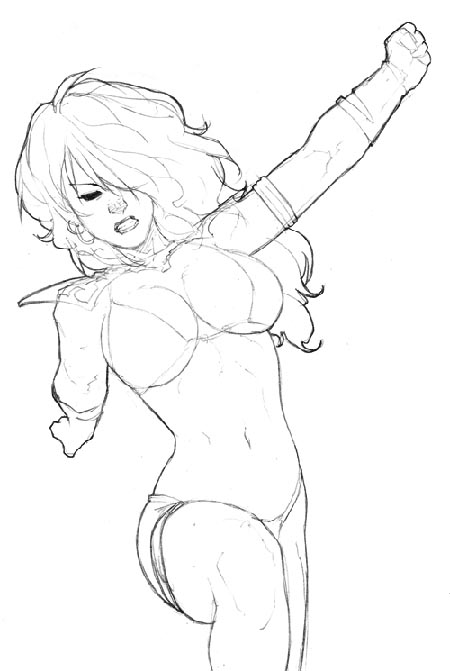 Colouring :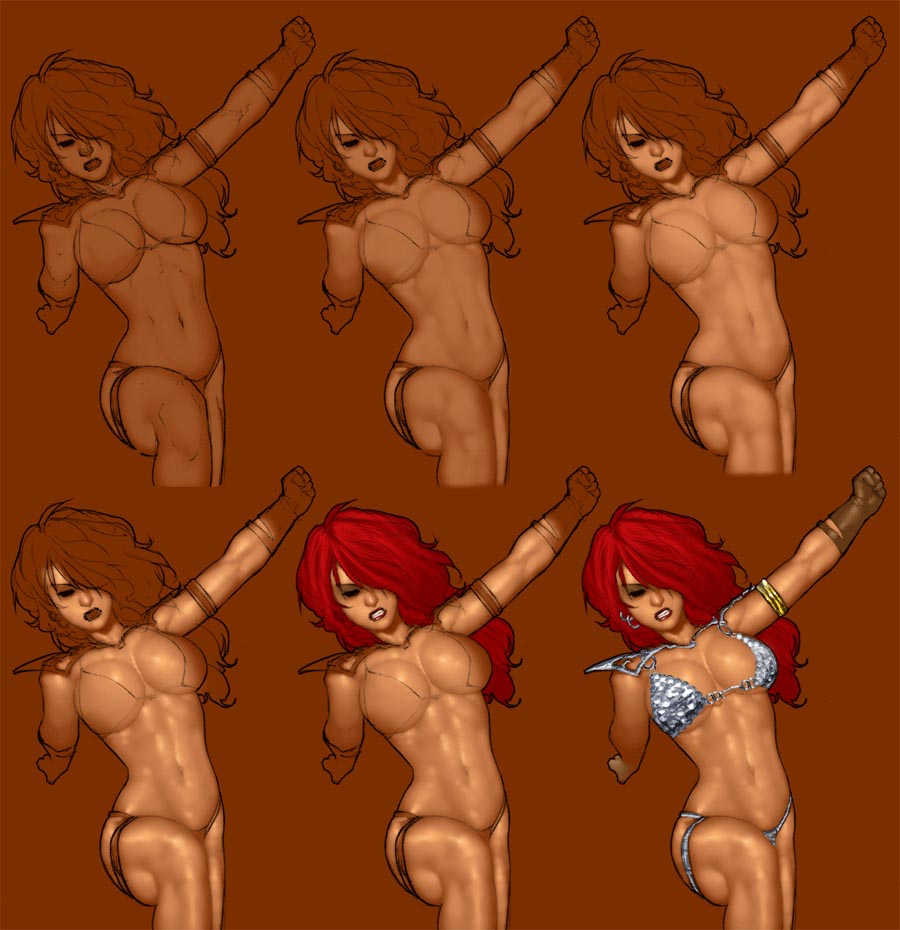 Final Product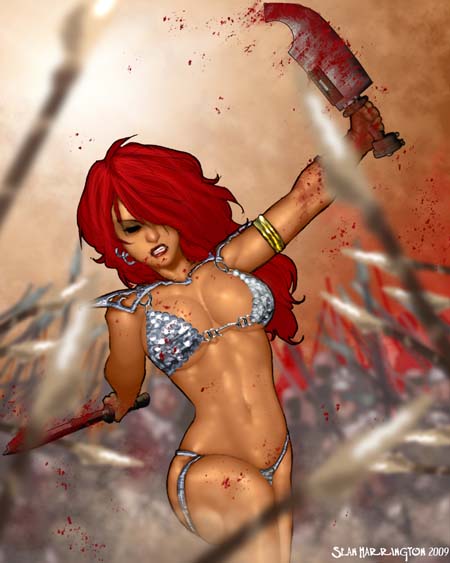 How long have you been drawing?
I've been drawing pretty well my whole life. Being an artist was all I really wanted to do when I grew up. In 2004 I started up an art studio here in Virginia with my brother John, and I've been working at it ever since. So, although I never grew up, I did become an artist. I've also worked in advertising, which I never dreamed about when I was a kid, but it made pretty good money.
Is there anything particular style you try to achieve?
Realistic and dynamic is my goal, although whether I pull it off or not is debatable. I try to capture the feeling of motion with my pictures, like it's moving even though it's a still picture. My favorite things to draw are people; faces, bodies, muscles, I could do that all day. I really don't like drawing backgrounds at all, so I tried 3D modelling them a few years back, and it was a lot of fun and I thought it suited my style well so I add 3D elements to my pictures whenever possible.
Did you receive any formal training?
I'm completely self-taught.
Just like Pink Floyd, I don't need no education.
Wow! That's impressive.
Who would you consider your influences?

Adam Hughes, Travis Charest, Paolo Serpieri, Alphonse Mucha, Howard Pyle, Masamune Shirow, Kenichi Sonada, and of course Frank Frazetta like everybody else in the fantasy art biz.
Thanks for your time!
The Red Sonja piece is absolutely amazing.
For more on Sean check out his website :

http://www.Harrington-Artwerkes.com/arthome.htm
Posted: April 29th, 2009 under art, comic, Featured Artist.
Tags: art, artist, comic, fantasy, harrington, online, red, sean, sexy, sketch, sonja
12 Responses to "Red Sonja by Sean Harrington"