Spying with Lana by Sean Harrington
Previous featured artist Sean Harrington did an amazing step by step photoshop tutorial for this site. He's released a new comic Spying with Lana : Year One which is definitely worth checking out.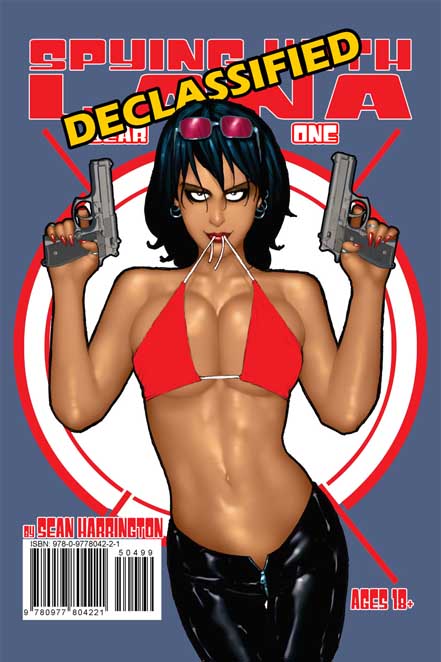 How did you come up with the idea for "Spying with Lana"?
I first got the idea for Lana when my brother and I were doing a "writing exercise" where we would each come up with a concept and write a short story about it within a week. The concept I came up with was a spy named Lana and the story of her mixed-up missions. I'm still not much of a writer, so the writing exercises didn't help a lot on that end, but I thought the character and the stories were fun, so I decided to turn them into a comic.
I checked out the preview and the stories are hilarious. Here's a sample of the Spying with Lana.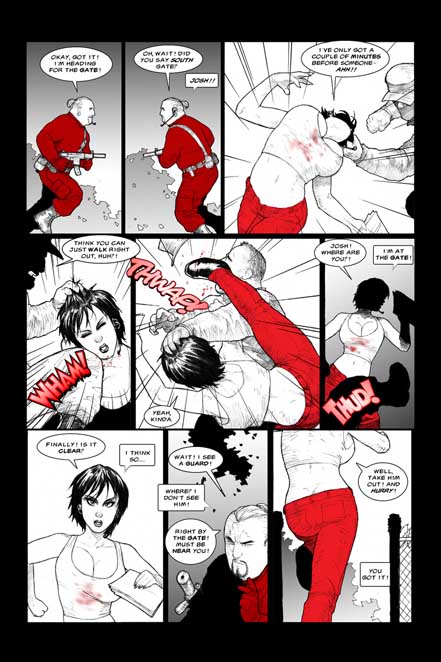 The publishing part in producing a comic can cause headaches. How did you find this process with Spying with Lana?

Publishing was pretty drama-free this time. I learned a lot from printing my first couple of books, mostly that book printers are the modern-day equivalent of highway robbers and snake oil salesmen (except without those nifty hats). However, when I had my graphic novel The Bikini Commando Squad printed by Ka-Blam it was a really straight-forward, easy and fraud-free experience so I've been doing all my printing with them ever since.
What's the future hold in store for Spying with Lana?
Lana's crazy and pointless cases will continue (now in full-color) and more of Lana's fellow agents will be showing up, too. I hope to put out a couple of Spying with Lana books every year, as well as a yearly Lana calendar and a few other things like that.
Thanks for your time!
Good luck with future Spying with Lana issues.
Spying with Lana is available at :
http://www.harrington-artwerkes.com/Comics.htm
Check out Sean's site for more amazing artwork.
Posted: October 6th, 2009 under art, comic, Featured Artist.
Tags: artist, sean harrington, spying with lana
6 Responses to "Spying with Lana by Sean Harrington"