Xtreme Champion Tournament XCT #3 – Kickstarter
Click here for XCT #3 Kickstarter.
Australian writer Shaun Paulet is Kickstarting the next issue of his Xtreme Champion Tournament (XCT). The story revolves around mythical champions like Spartacus cloned in the future for a new gladiatorial tournament! In this issue will a traitor in their midst bring down what Spartacus and Ragnar have built?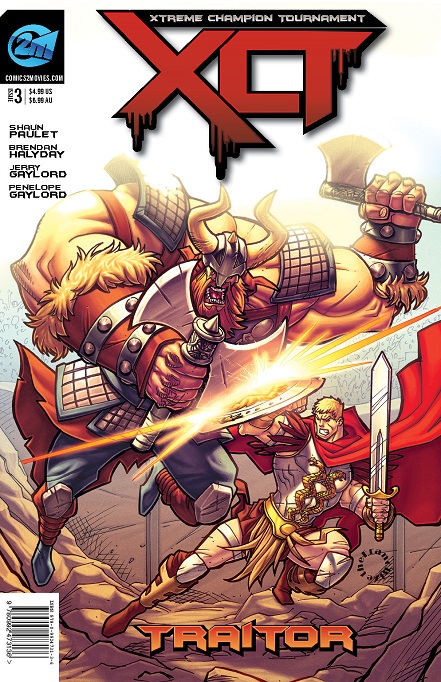 Congratulations on making it to Issue 3! Does Issue 3 finish off the first story arc?
This issue was supposed to be the close off of the story arc and is the main reason why it's taken longer to come out, but we have split the script of this issue into two. So Issue #4 will be the final issue of this arc. Brendan and I had felt we were trying to fit to much into this issue and decided to take a step back and expanded into another issue. There was a lot we wanted to get in and didn't want to cheat the audience. We had even gone as far as having the cover drawn for this issue and then changed it and moved it to issue 4. I believe now we have a really strong finish to the first arc while keeping true to the action and fun XCT brings to readers.
Awesome! Are the plans for a Trade Paperback (TPB) when the arc is finished?
Well I can give you a little exclusive here with the answer yes two TPB's are on the horizon within the next 12 to 18 months. The first will be a collection of the first story arc (5 issues plus extras and pinups) as well as a collection of 10 different stories within the XCT universe written and drawn by 10 different writers and artists. More new on that to come!

That's great and thanks for the first scoop!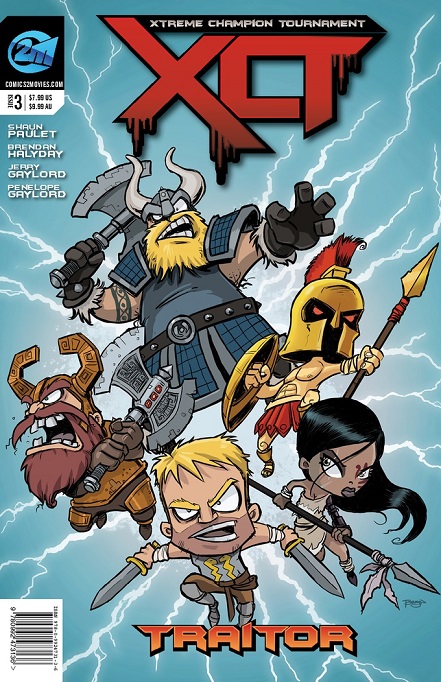 You're offering a really great looking incentive cover! Who was the artist?
Craig Bruyn the writer and artist from the Australian comic book series From Above did the artwork for this incentive cover. We have decided moving forward all our incentive covers will only be drawn by an Australian artist. We hope in some small way this helps gain further exposure to some of the outstanding talent we have here, as well as it's our small way to give back to the great Australian comic artist community. We already have a great talent working on the incentive cover of Issue #4 as well as another lined up for a future project.
Thanks for your time and wish you all the best with your XCT 3 Kickstarter!
Posted: November 3rd, 2015 under comic, interview, Website, Writer.
Tags: kickstarter, Paulet, Shaun, XCT