Seamstress by N.S Kane – Kickstarter
Click here for the Kickstarter project.
Australian Nicole Kane is launching a new Kickstarter project Seamstress will tells the tale of 2 estranged twins (Polli and Cassi), one of creates costumes for the heroes and the other costumes for the villains. Both twins are very different not just for the clientele but in personality as well.
It's an impressive Kickstarter. Nicole has done an amazing job assembling an uber team to bring her dream to life. With rewards at every level you can fancy and some amazing artwork to boot!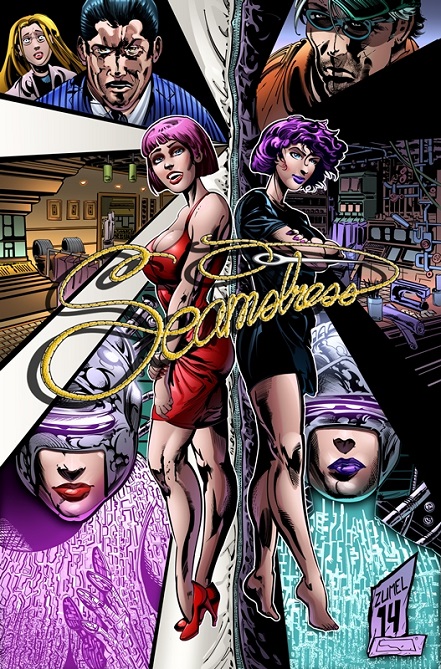 Firstly congratulations on launching your project on Kickstarter. Why did you choose Kickstarter as a platform?
Well two reasons, one its great way to reach people with the project and show just how much people like it. It's very much a gauge for me to see who well people are receiving the first appearance of the comic details so that I know what to keep doing or what to change in the future. And secondly, it's a great way to fund the project too, not just one issue but future issue, being in Australia means costs are a bit higher so sometimes you need your fans help to really get the project off the ground.
This is the first issue but I'm assuming you have more stories planned? How many issues have you plotted up?
The story has 2 arc's at the moment which span over 24 issues in total. If the series is loved enough we will see where the story will go after that but I can honestly say I'm not lacking in plots from here on out!
Do you have any plans after the Kickstarter campaign?
I plan to keep writing the comic and it the 24 issues done but I also want to see this story with a publisher and that is another huge goal for the girls. I want to be able to bring them to fans all around the world and have them in stores not just here but everywhere.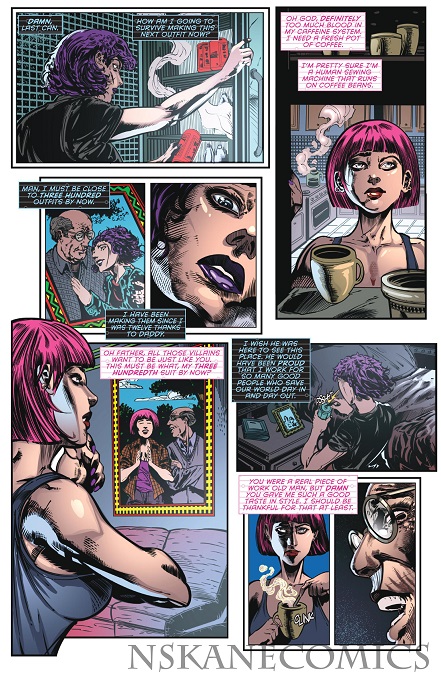 So in terms of 2 main characters . . who do you like better? Polli or Cassi?
Oh my god that's not fair!!!!! I love both of them and it's funny because I can hear my wife saying if you don't pick Polli you're going to get it!! Haha! They are both awesome to me though my personality is more Cassi if I had to pick then Polli would kill me on the spot.
Thanks for your time and good luck with your Kickstarter! It's off to an amazing start.
Click here for the Kickstarter project.
Posted: November 2nd, 2015 under art, comic, Featured Artist, interview.
Tags: kickstarter, N. S. Kane, Seamstress