2011 Year in Review
2011 was definitely an interesting ride. Earlier in the year, I got to meet Laura Vandervoort (a.k.a. Supergirl) in a recent convention. (She was as sweet as pie!) Also in 2011, sigmatestudio.com was fortunate enough to interview and showcase the talents of some amazing artists!
Thanks to all the below artists for their time and absolutely amazing contributions :
It's really hard to pick a single piece in 2011 which so much great artwork but after a tough time, Frank Kadar's coloured Arkham piece was my choice. (Definitely Joker's crazy eyes that made it memorable!)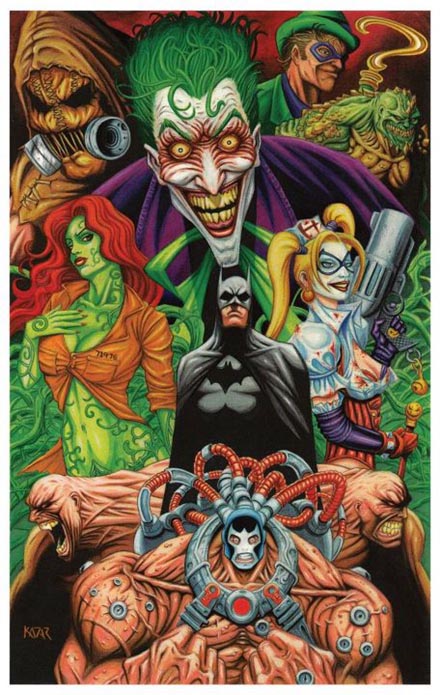 So what's waiting in 2012? Well it's a blockbuster year for comic movies with Avengers bringing all the characters from Marvel's shared universe and the Nolan's final chapter in the Batman Trilogy, The Dark Knight Rises. Both trailers are incredible and the 7min prologue with Bane is buzzing up the anticipation.
Hope it's a great 2012 for everyone. Be good!
Posted: January 9th, 2012 under art, comic, Featured Artist, Website.
Tags: Arkham Asylum, artwork, atman, Avengers 2012, Bane, Batman Dark Knight Rise Prologue, crazy, harley quinn, joker, Montage, painting, poison ivy
3 Responses to "2011 Year in Review"