World of Flashpoint – Original Artwork – Eduardo Francisco – Alex Lei
A rare opportunity to get some original artwork from World of Flashpoint pencilled by Eduardo Francisco and inked by Alex Lei. The original art pages measure 11″ x 17″ and showcase amazing artwork as well as recognisable characters like Flash, Batman and the original Justice League. Bid high and bid often!
Click on the respective picture to be taken to the corresponding eBay auction. If I have the spare $$, I would be bidding on the page 16. Very nicely laid out with Flash running in the foreground as Aquaman and Wonder Woman battle in the background!
World of Flashpoint – Issue 2 – Page 16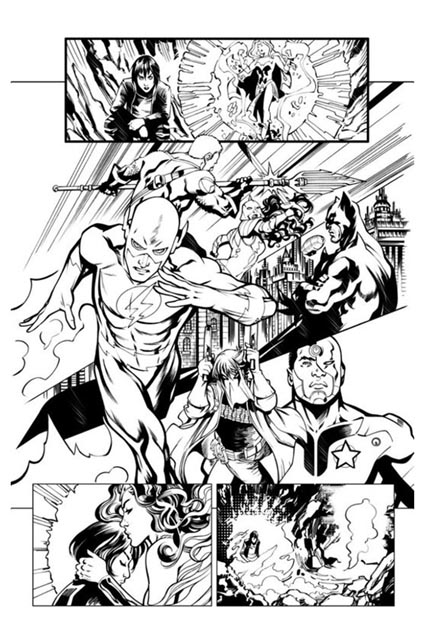 Posted: November 11th, 2011 under art, comic, Featured Artist.
Tags: 52, Alex Lei, batman, DC, Eduardo Franciso, Flash, Flashpoint, Justice League, New 52, Original Artwork, World of Flashpoint