Fantastic Four Sketchcards – Frankie Washington – FF 02 – Epting – Hickman
Some of the Marvel Beginning sketch cards by Frankie Washington are currently on sale. This is a unique opportunity to pick some amazing pieces of original artwork. Remind to bid high and bid often if you like 'em! Click on the respective card to be taken directly to the eBay auctions. (More sketch card auctions are attached to this link.)
I've started reading the FF (Future Foundation) series that picks off after the death of Johnny Storm. Artwork by Steve Epting is crisp while I really enjoy Jonathan Hickman's writing as he takes on an expanded family cast which includes Reed's father returned from an alternate timeline.
FF 02 Cover (Epting) :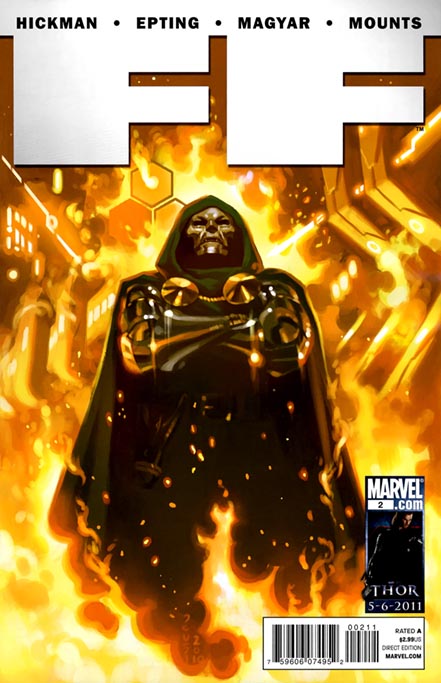 While on the subject of Fantastic Four, (had to come up with a segway!) I found the below exchange extremely amusing, firstly that the FF considers that Spider-Man might actually be "smart" followed by the awkward silence as a solution gets formulated. The fact that they compared Doom's brain damage to a data issue is hilarious. Definitely check out the series if you haven't already.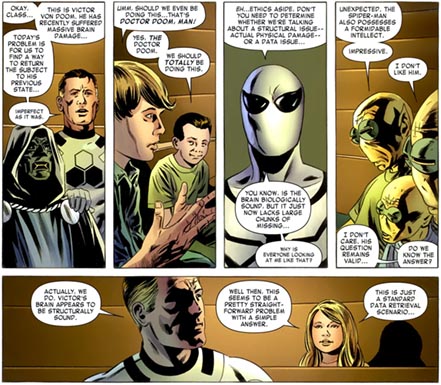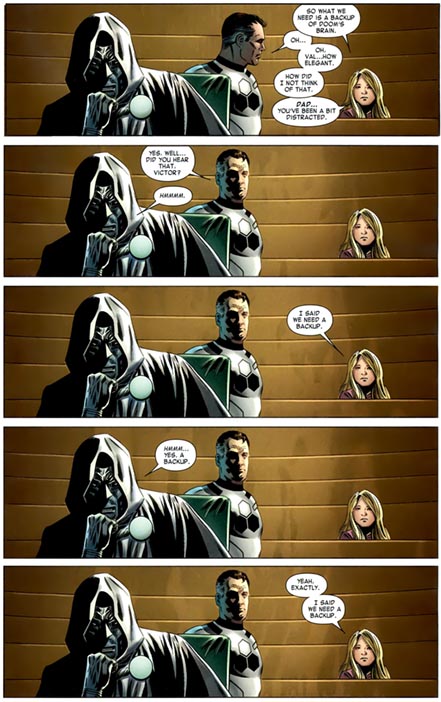 Posted: May 1st, 2011 under art, comic, Featured Artist.
Tags: 01, 02, artwork, cbr, cbz, epting, fantastic four, FF, frankie washington, future foundation, hickman, original, sketch cards