Marvel Beginnings – More Sketch Cards – Frankie Washington
The last post was a sneak peek into Frankie Washington's sketch cards on Marvel Beginnings – Series 1 which is getting released April. It's a 180 card set. My favourite from all his sketch cards is this Doctor Octopus.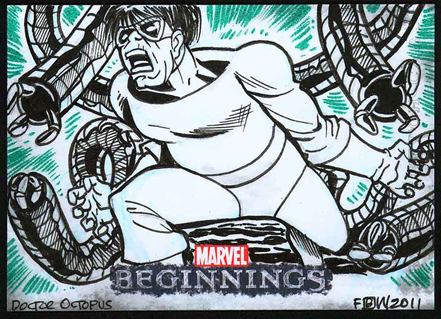 Configuration:
7 Cards per Pack
24 Packs per Box
12 Boxes per Case
Product Highlights:
Chase one-of-a-kind artist sketch cards from some of the greatest comic artists in the industry!
Look for rare Breakthrough Issues Autographs!
One (1) Breakthrough Issues card per pack
One (1) Marvel Prime micromotion card or X-Men die-cut card per pack!
Top Inserts:
Artist Sketch Cards (1:72)
Autograph Cards (1:72)
X-Men Die-Cut Cards (1:2)
Villain Hologram Cards (1:72)
Marvel Prime Cards (1:2)
Breakthrough Issues (1:1)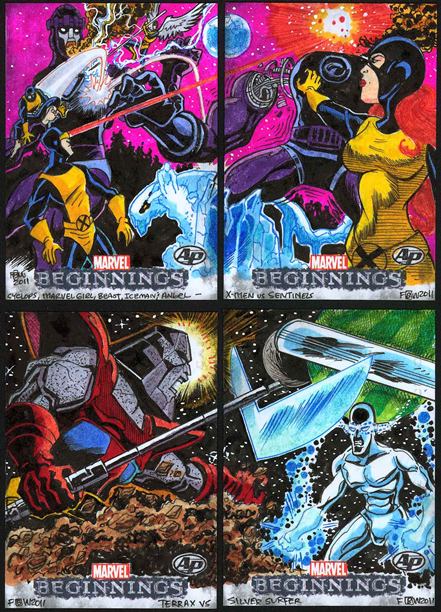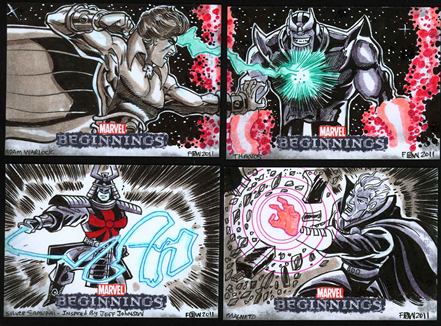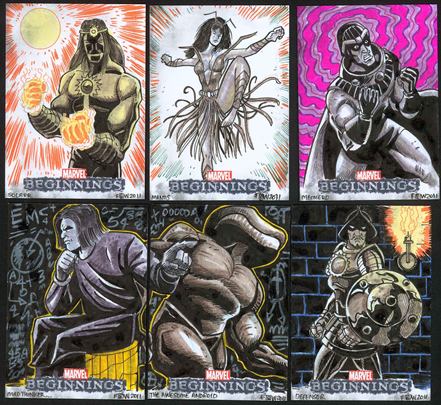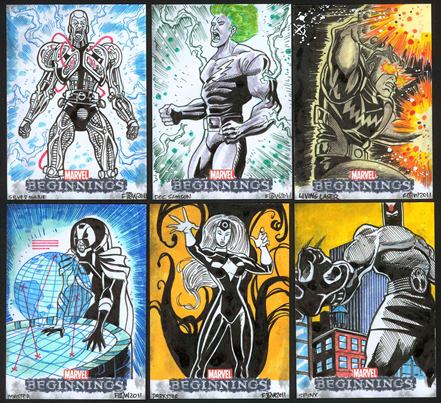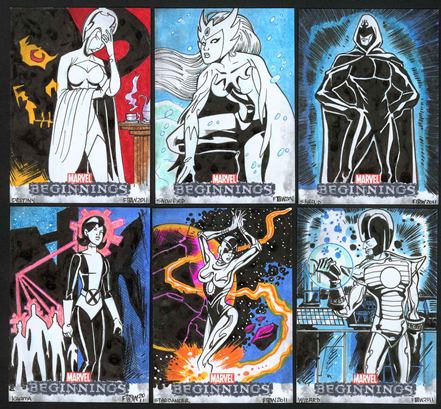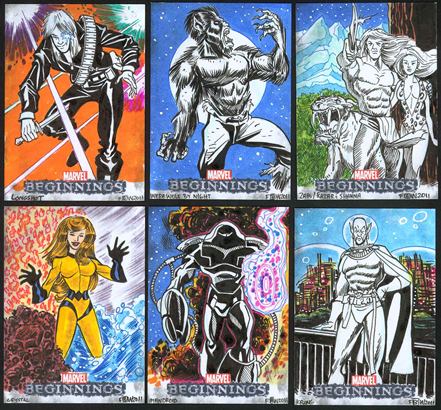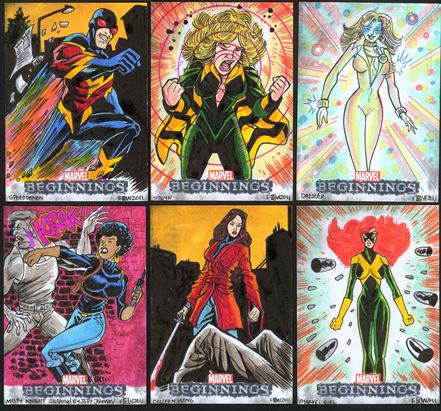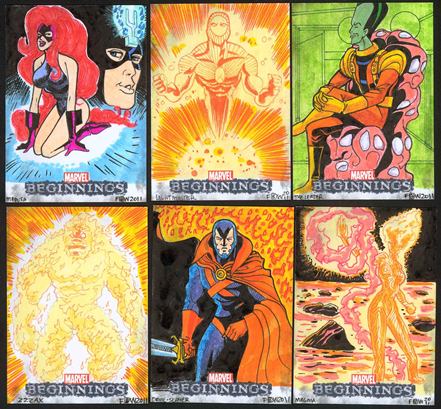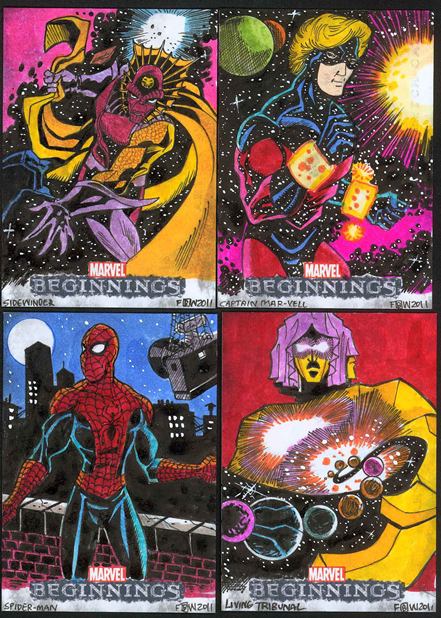 Posted: April 6th, 2011 under art, comic, Featured Artist.
Tags: artwork, card set, Doctor Octopus, ebay, frankie washington, Marvel Beginnings, sketch cards, Trading Card
One Response to "Marvel Beginnings – More Sketch Cards – Frankie Washington"