Birthday Sneak Peek – Zatanna by Dean Juliette
This site's second birthday is the 29-July-10!
Last year featured artist Dean Juliette did an amazing sketch of Zatanna holding a birthday cake for this site. He has very nicely agreed (being the awesome guy that he is) to put another birthday Zatanna sketch for this site. I've decided to hold off showing the final image until the 29th but I thought I'd tempt you with a sneak preview of the pose!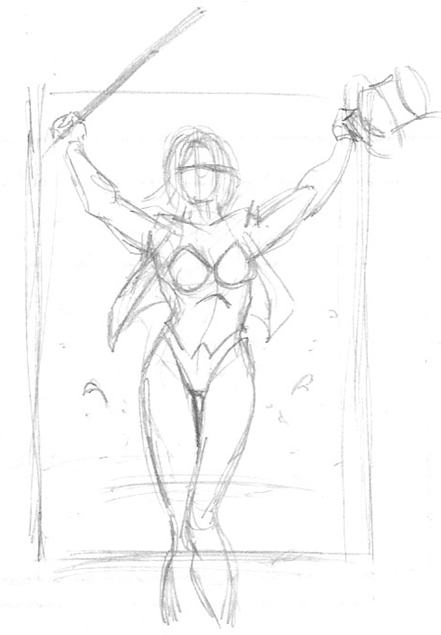 Make sure you check out :
Dean's eBay Auctions
Dean's puts up original artwork every once in a while.
You could pick up an amazing piece!
Posted: July 21st, 2010 under art, comic, Featured Artist.
Tags: birthday, DC, Linework, Preview, sexy, Sneak, zatanna
2 Responses to "Birthday Sneak Peek – Zatanna by Dean Juliette"