Another Green Tea Cappucino
Sometime last year I posted a photo of a Green Tea Cappucino with heart design on the froth. On a recent visit I noticed the design had been changed to flowers. Still tastes great!
Troy Parke :
Also previous featured artist Troy Parke will be at the Sports Cards / Collectibles Show at the Tacoma, WA Days Inn on March 7 and 8. Be sure to drop by if you are in the area.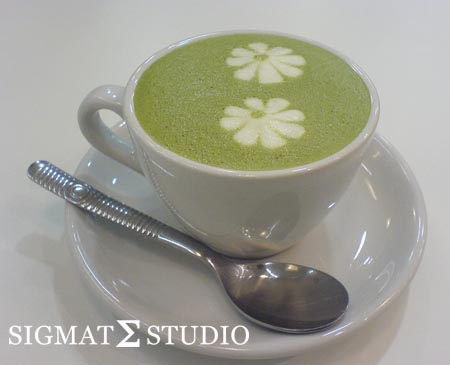 Posted: March 1st, 2009 under Food, Photography.
Tags: Food, green tea, Photography
4 Responses to "Another Green Tea Cappucino"