Kingston 32Gb Data Traveler
Last year I picked up a Transcend 32Gb USB Stick which was one of my fun purchases. It was great and I managed to get it full within a couple of weeks. Unfortunately the firmware on the stick died and would not detect properly. It was exchanged for a new one and it has been working very well.
During the christmas break I saw the Kingston 32Gb Data Traveler with much faster read / write speeds. I have to admit I gave in to temptation, after all you can never have enough space. It's slightly larger than the Transcend but noticeable speed difference especially if you are moving volumes of data. Also comes with 5 years warranty (as opposed to Transcend's 1 year).
Update on Joker by Michael Bridges :
For anyone still interested in this piece from a previous post, it is still available. Click here for details on how to purchase if interested.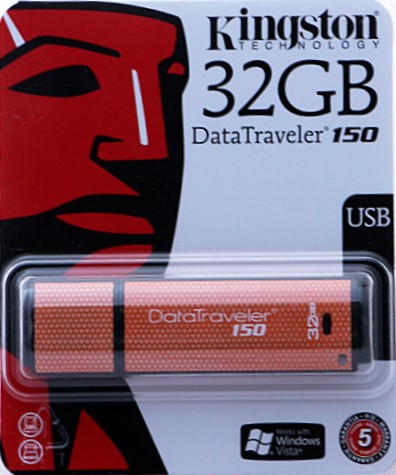 Posted: January 31st, 2009 under Website.