Sundried Pesto Spaghetti
A nice easy dish if you are running a little short of time. Cook the spaghetti (as per packet instructions), drain well and return to pot. Add in a splash of olive oil, jar of sundried tomato pesto, canned tuna, chilli flakes (to taste) and sundried tomatoes. Season well with salt and pepper. Serve hot.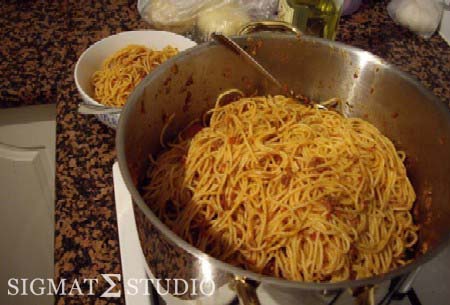 Posted: January 28th, 2009 under Food, Photography.

One Response to "Sundried Pesto Spaghetti"