Sushi – Photo
During a visit to one of my favorite sushi shops in the north shore of Sydney, I took a couple of photos to share. With an amazing range of very fresh dishes, especially tasty is the seaweed salad sushi ship.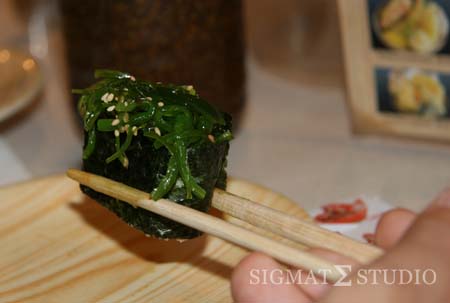 Their specialty are some amazing hand rolls. Pictured below is the vegetable tempura hand roll with spicy chilli powder. They also make make an equally delicious scallop and omelet hand roll.
In most sushi places it can be difficult to find a nice hot cup of green tea to accompany the dishes. I'm not sure of the tea used or how they brew it but it does have a nice green colour and a great taste. Freshly brewed tea is always better than using a teabag.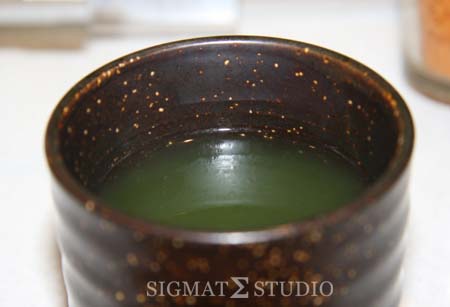 Posted: December 7th, 2008 under Food, Photography.