Drawing Course – Week 8
With Week 7 completed, this was the last week of the Life Drawing course. A next technique shown was cross contour which builds up the depth in the sketch, giving a three dimensional feel to it. This was my attempt with the focus on the face. I tried to illustrate the model's high cheek bones.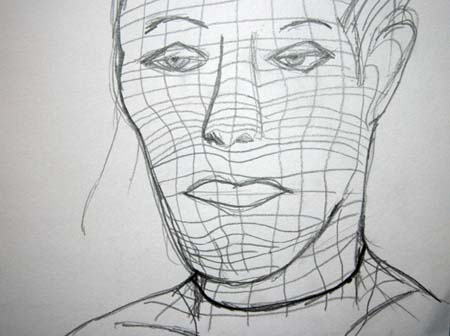 Karl (the instructor) also noted that drawing portraits from non standard poses is sometimes better and it really forces the artist to see the details of the model rather than rely on preconceived images. This was an unusual angle view of the model as she was lying down.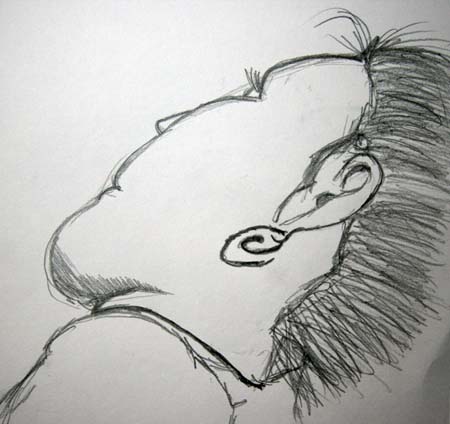 It's been a interesting eight weeks . . . it's good to be introduced to next techniques and studying various approaches to life drawings from contours to gestures. I'll be doing a recap of the entire drawing course in a future post!
Posted: December 9th, 2008 under art.
Tags: art, life drawing, model, naked, nude, woman
One Response to "Drawing Course – Week 8"