Drawing Course – Week 6
Following on from Week 5, the class started with some gesture drawing. It's an easy way to capture the sense of movement of the model. I hope to develop a gesture drawing into something more academic. It's a good way to get started on getting a "sense" of the subject.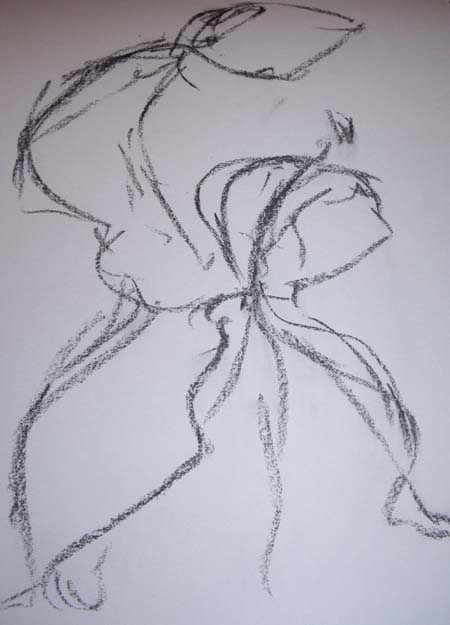 During Week 6, we revisited the foreshortening exercise, with the model standing up on a table and trying to sketch her from the bottom. The first attempt didn't capture any change in perspective but I think the second attempt captured it better.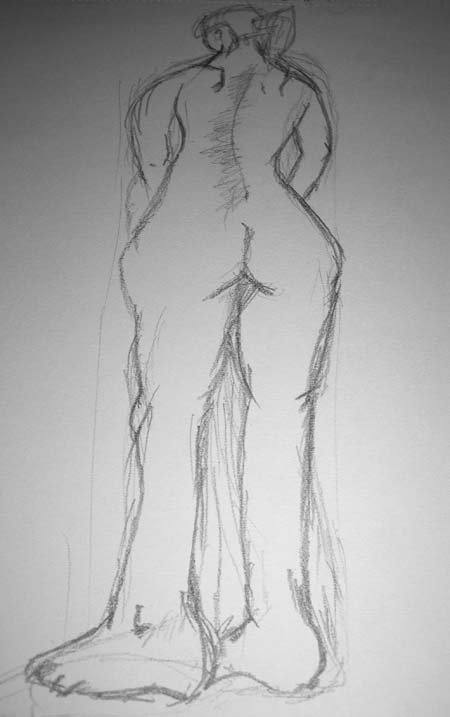 Final drawing of the night was a charcoal portrait of the model. I needed more time to get the hand right, it's not quite in proportion to the rest of the model. When I get the chance (and time), it would be a worthwhile exercise to go back on some of the drawings and "complete" them. It's hard to capture and do everything I intend to in a limited timeframe.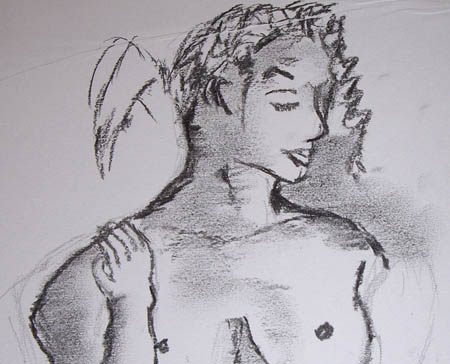 Only 2 more weeks before the end of the course and 4 more weeks till Christmas! Time really does seem to go past much quicker these days. Anyway looking forward to Week 7!
Posted: November 26th, 2008 under art.
Tags: art, life drawing, model, naked, nude, sketch, woman
3 Responses to "Drawing Course – Week 6"