Word Smith 3 – Thank You – $10K
Link to the Kickstarter:
https://www.kickstarter.com/projects/1917428739/word-smith-volume-1-2-and-3-fear-and-honour
The
Word Smith 3
Kickstarer
has now been live for a week and it's been amazing! I am absolutely blown away by all the support I have received, I can't believe we've crossed the $10K mark. Victoria and Sparky are so happy to be able to share their story with all of you. The stakes will be raised higher in this volume as the
Word Smith universe
continues to grow. If you haven't already, please do check out the campaign and any support will be appreciated. If you can share the link around that would be awesome, let's get more eyes on this project!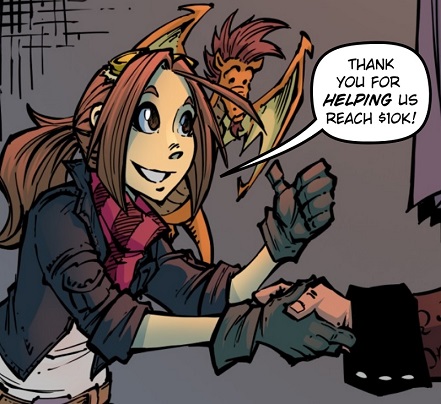 Posted: February 2nd, 2021 under art, comic, Featured Artist, Word Smith.
Tags: 5 Seconds, Blue, Ellie, Jake, Keenan, Mia, Most Wanted, Rivka, Road so far, Shaun Paulet, Sparky, Tabby, Tabby Sketchbook, Terralympus, Transhuman, Word Smith, XCT