The Comic Place
Link to Word Smith Kickstarter.
The Word Smith Kickstarter was successfully funded last Friday. Sorry for the delay in posting but a huge thanks to all the supporters with 274 backers and $8008 raised. Wow! It was a long campaign so I'm taking a little time out to myself but will keep the updates coming on how Word Smith is progressing!
Just found out Tabby is on display at The Comic Place. If you live near the area, be sure to check it out!
The Comic Place
50 Playne St Frankston Vic 3199
Open Wed to Mon
The Comic Place :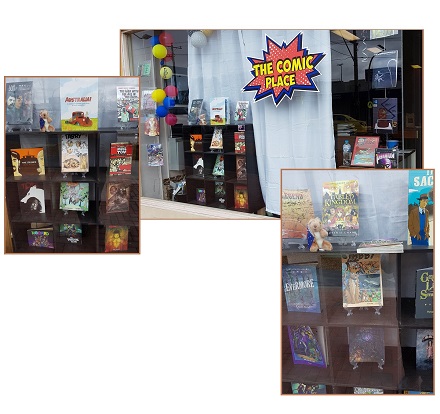 Posted: July 20th, 2017 under art, Featured Artist, Sketchbook, Tabby, Website, Word Smith, Writer.
Tags: Celia, Font", Frankston, graphic novel, Jim Vinton, match lab 2017, P. R. Dedelis, project start, sketches, Sparky, Steampunk, Tabby, VIC", Victoria, Word Smith, wordsmith