Project Tabby – Act 2 – Page 14 & 15
Click for Act 2 – Page 12 & 13 Roughs.
Approaching the end of the Act 2. Tabby is moving in on the other family of cats and about to start the show down! (The 2 kittens are still enjoying themselves as their families are going to collide!)
I'm in the midst of planning the Kickstarter campaign for this project. Some of my Rewards Ideas are here. Want to make sure I have everything ready for a succesful campaign. If you like this project and want a hard copy, please keep watching this space.
Page Act 2 – Page 14 roughs :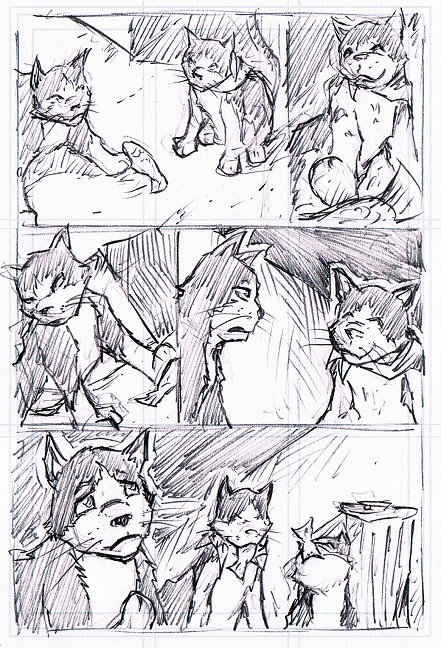 Page Act 2 – Page 15 roughs :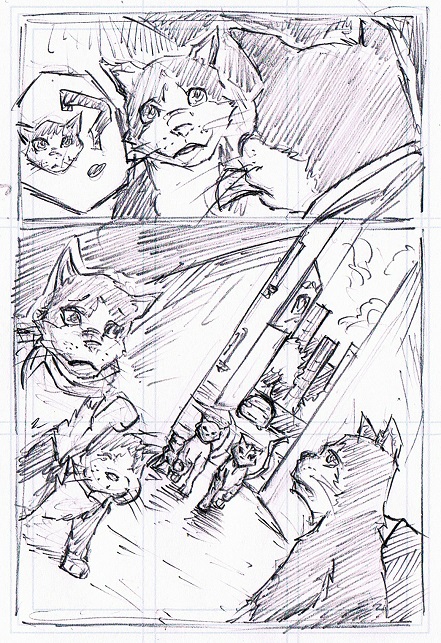 Posted: November 2nd, 2014 under art, comic, Featured Artist, Website, Writer.
Tags: artwork, fish marke, P. R. Dedelis, roughs, Tabby