Project Tabby – Act 2 – Page 4 & 5
Click for Act 2 – Page 1 Roughs.
Act 2 builds on the conflict as the new family of cats begin to steal fish away from Tabby's family. It's also the chance for the B-Story between the 2 kittens to develop. A second chance meeting as the 2 kittens literally bump into each other again.
Page Act 2 – Page 4 roughs :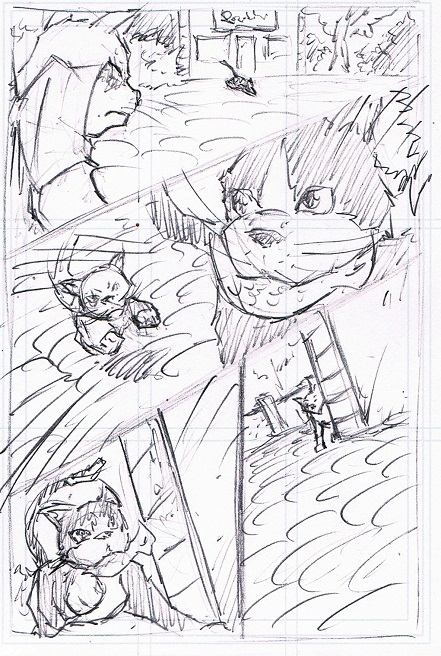 Page Act 2 – Page 5 roughs :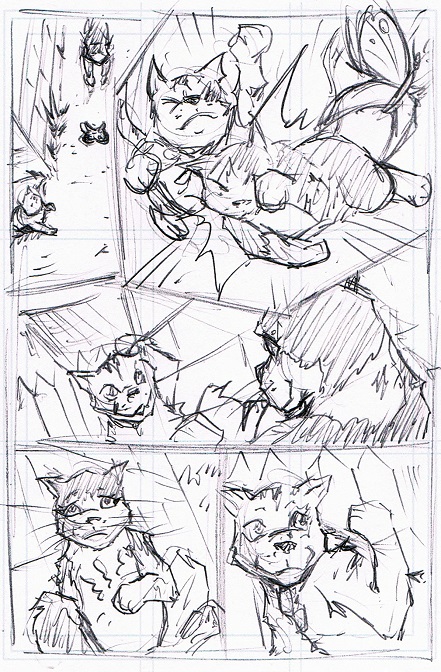 Posted: September 27th, 2014 under art, comic, Featured Artist, Website, Writer.
Tags: artwork, fish market, P. R. Dedelis, roughs, Tabby