Project Tabby – Page 13 Roughs
Project Tabby's roughs of Page 13. (Check here for previous roughs.) I'm particularly fond of this page. It's the start of the B-Story where the male kitten from Tabby's family meets the female kitten from the other family of cats.
It's really a chance meeting where the 2 kittens bump into each other. It's a lot of fun in Act 2 to expand on this storyline! Won't spoil how this B-Story ends but I think it's a nice conclusion.
Page 13 roughs :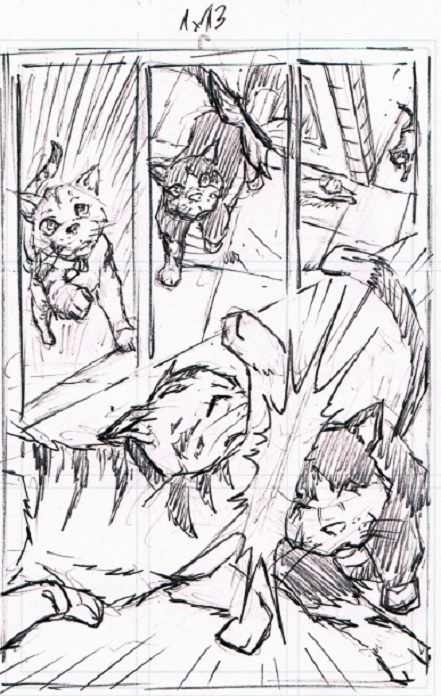 Posted: August 24th, 2014 under art, comic, Featured Artist, Website, Writer.
Tags: artwork, fish market, P. R. Dedelis, roughs, Tabby