Women of Marvel – Series 2 – Frank Kadar
Featured artist Frank Kadar (who worked on DC Women of Legend) is one of the colour sketch card artist of the new 2013 Women of Marvel set. Frank's sent through an impressive showcase of his work for the set!
For more of Frank's work check out his store :
http://frankakadar.storenvy.com
There's a great assortment of prints, original art and artist proofs up for sale!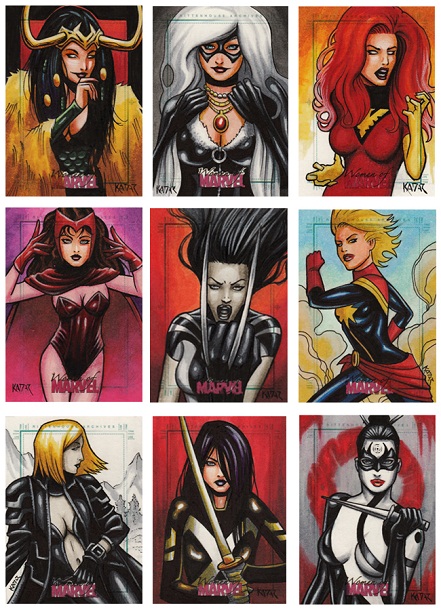 Posted: November 18th, 2013 under art, comic, Featured Artist.
Tags: 2013, Color Sketch cards, colour, frank kadar, Series 2, sexy, Women of Marvel