Batman – The Dark Knight Rises – Knightfall – 497
The final installment of Nolan's Batman trilogy "The Dark Knight Rises" is coming soon in 2012. Bane has been cast in this film as the main villian (with a little Catwoman thrown in for good measure). I thought it was worth to go back a bit to the most iconic issue in the Knightfall saga, Batman 497. Bane was a villian introduced who could handle Batman hand to hand but first chose to wear him down by freeing all the villians from Arkham, before finally confronting a weary Batman and breaking his back. Enjoy a flashback to some very memorable artwork from the 1993 issue.
Batman 497 Cover by Kelley Jones :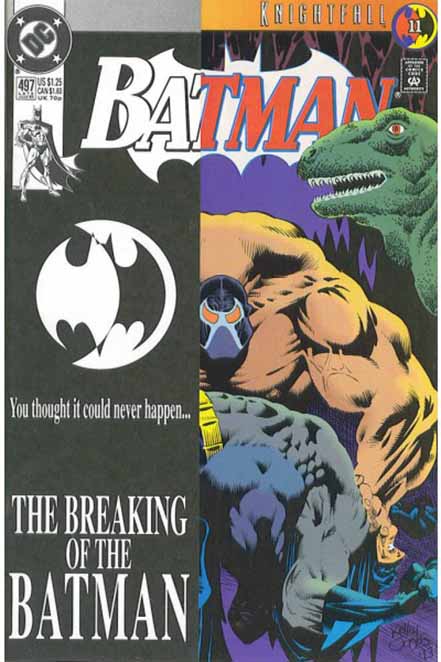 I love the works of Kelley Jones on Batman. He gives Batman an almost demonic but gothic feel.
Batman 497 Interior by Jim Aparo :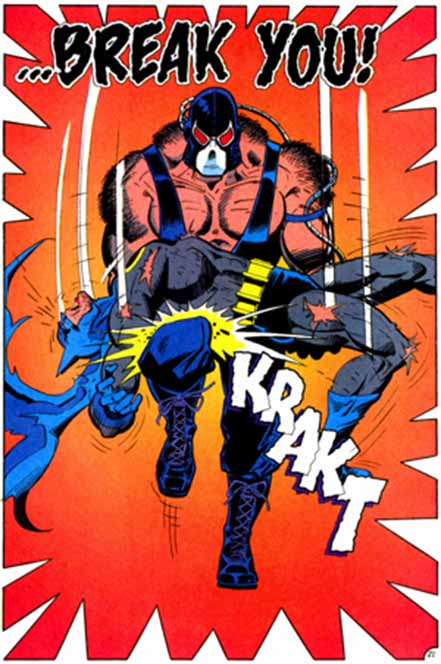 The key moment in Knightfall.
The breaking of the Bat.
Posted: March 12th, 2012 under art, comic.
Tags: 1993, 2012, 497, batman, Christian Bale, Dark Knight Rises, Jim Aparo, Kelley Jones, Knightfall, nolan, prologue, trailer