Paris Gargoyle – Supernatural Season 7 – Red Monika – Di Amorim
Since it's been a while since my last update, I decided to combine several posts I had been working on into one long post covering a range of different topics. The posts should be a little more regular as things get a little more on track but in the mean time, enjoy!
It's a been a while since I last did some photo prints but I recently have got some Paris ones listed on eBay. Check out the different styles and if you like 'em remember to bid high and bid often!
Paris Gargoyle (Click on picture for eBay auction) :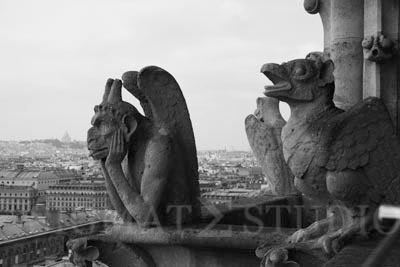 While on eBay, featured artist Di Amorim has some sexy sketches from various artists on sale along with his own work. Thought I'd showcase Red Monika from Battlechasers!
And finally, it's new TV Season!
With that the return of the regulars like The Big Bang Theory, Fringe and the one I'm most excited with Supernatural. This picks up from the Season 6 cliffhanger where Castiel absorbs the souls from Purgatory to gain a lot of power. This first episode of the season opens various plotline including the new villain Leviathan (not your typical monster of the week), Sam's wall in his head breaking down and maybe (just maybe) the return of Lucifer.
This episode shows the return of Death in an effort to stop Castiel. Wonder who the "hottie" will be for this seaon. It was Julia Maxwell playing the "Mother of All" in Season 6.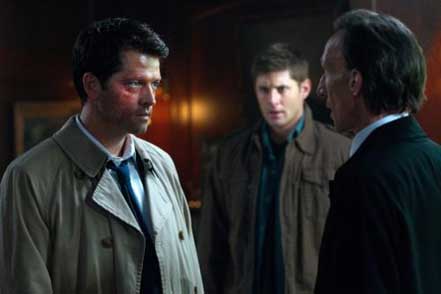 Posted: September 25th, 2011 under art, comic, Featured Artist, Movie TV, Photography, Places, Website.
Tags: Battlechasers, Castiel, Di Amorim, gargoyle, notre dame, paris, photo, Print, Red Monika, sale, Season 7, sexy, supernatural