Lady Mechanika artwork by Frank Kadar
Featured artist Frank Kadar was cool enough to let me showcase one of his latest works Lady Mechanika! I think this piece is absolutely gorgeous. On another note this is post number 401 for this site. It's definitely a milestone but waiting for a special celebration when this site hits 500 posts!
Inked :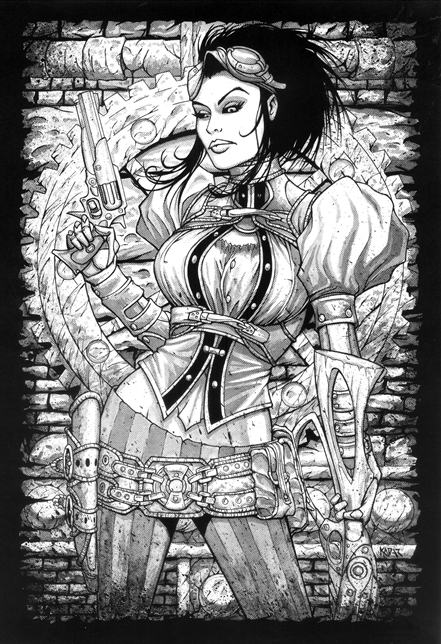 Pencil :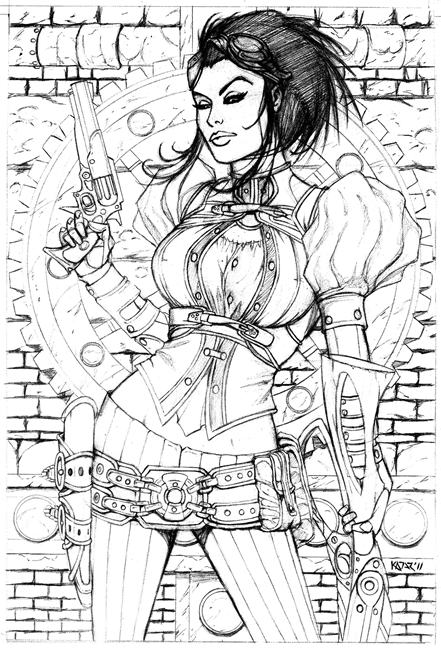 Did you do anything special for this piece?
The only special thing was the duo-shade . . . its the actual board I used. It gives you two different shades using two developers. Its not made anymore because it became too expensive to make. I only have a few left. I'll be making more pieces using duo-shade in the future. Oh, I also used a toothbrush for to dirty grimy spatter effect.
Posted: January 26th, 2011 under art, comic, Featured Artist.
Tags: artwork, Duo-Shade, frank kadar, inked, Lady Mechanika, sexy, sigmate line
3 Responses to "Lady Mechanika artwork by Frank Kadar"