Godzilla Artwork by Frankie B Washington
An incredible Godzilla work by featured artist Frankie Washington. Coloured in Photoshop, Frankie was influenced by the film "Godzilla, Mothra and King Ghidorah: Giant Monsters All-Out Attack" for this portrayal and hopes new Godzilla IDW series will use this version.
Coloured :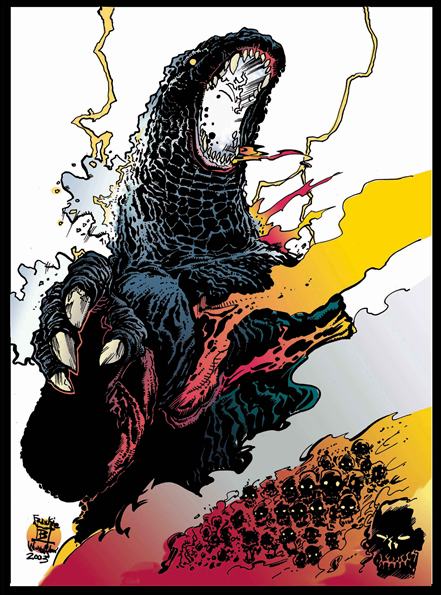 Uncoloured :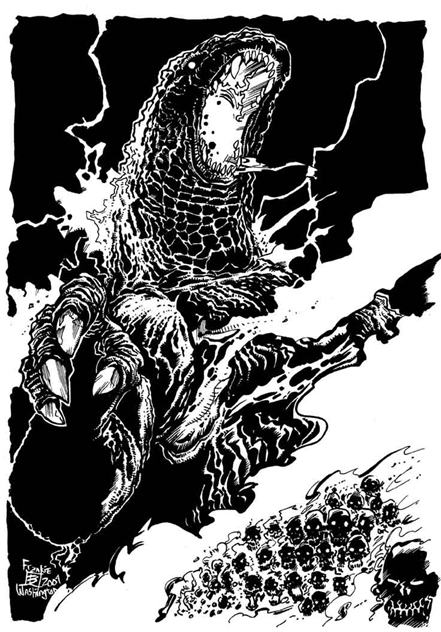 One extra Godzilla sketch that Frankie did as a convention sketch. Rawwwrr!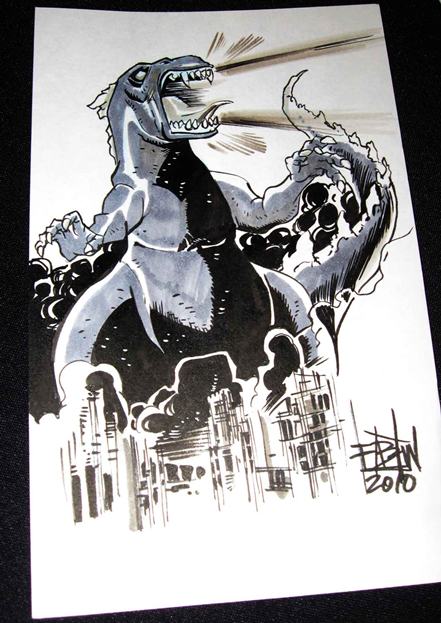 Posted: January 11th, 2011 under art, comic, Featured Artist.
Tags: artwork, Godzilla, image, Japan, King King, monster, sigmate line, sketch
2 Responses to "Godzilla Artwork by Frankie B Washington"