Elektra – Zatanna – Rogue – Huntress – Marvel DC Women by James Nguyen
It's been a while since I last caught up with featured artist James Nguyen. He was nice enough to allow me to showcase a couple of his pin-ups of some hot women from both Marvel and DC. I definitely like the Elektra pose best, although Zatanna (in terms of look) is my favourite DC character.
Elektra :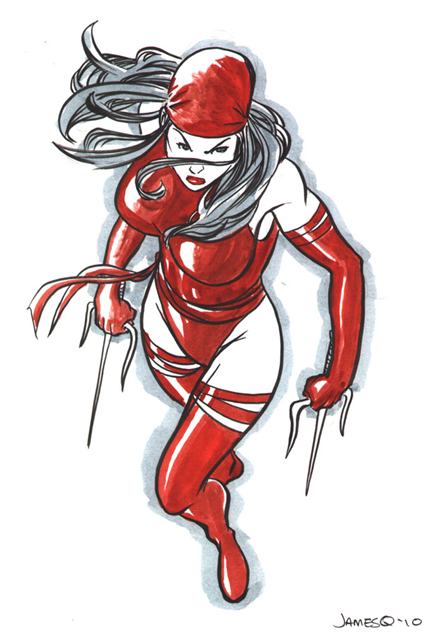 Zatanna :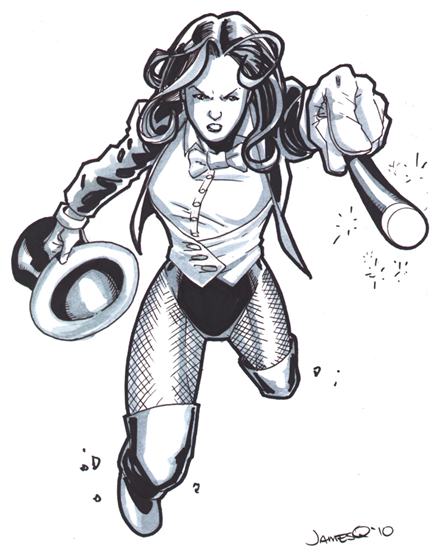 Rogue :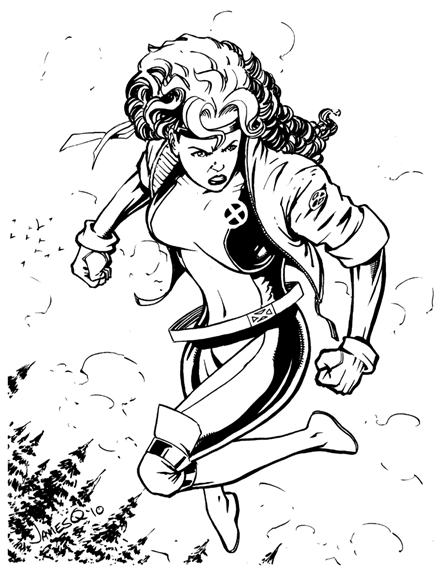 Huntress :

So James . . what have you been up to since the interview?
I've continued to attend comic book conventions and continued meeting new and exciting creators on their way to the top. I started doing artwork for a role playing game company and that's been satisfying to see my artwork in print. I recently finished up a zombie anthology called FUBAR with a bunch of very talented indy creators. It will be offered in the September Preview so please check it out and order one (order code: SEP100743). I'm currently working on a book about a vigilante called Absolution with the frontmen of the band Showbread. Its good to get back to drawing sequential art. Its challenging and rewarding at the same time.
When is Absolution slated for release?
Absolution (although we may have to change the title because of the Avatar Press comic). We're hoping issues will be available on their website by November/December.
That's excellent! I'll be sure to be on the lookout later in the year. Anything else in the pipeline?
I've also been mentioned in DJ Coffman's eBook coming out Septmeber 30th called CASH FOR CARTOONIST.

Thanks again for your time and sending through the pin-ups!
To contact James email jamesq75 [at] verizon.net
Be sure to check out :
Posted: September 1st, 2010 under art, comic, Featured Artist.
Tags: bbw, bbww, DC, elektra, huntress, James Q, marvel, Nguyen, rogue, sexy, women, zatanna