Iron Man 2 – Robert Downey Jnr – Release Date
A gentle reminder that tomorrow (30-Apr-10) is the last day for Kirk Lindo Competition. Get your entry in!
It's finally out here in Australia! Iron Man 2 released 28 April 2010 (UK release 30 April 2010 and US/Canada on the 7 May 2010). With Robert Downey Jnr reprising his role as Tony Stark, it's been getting some rave reviews with Samuel L Jackson and Scarlett Johansson stealing their scenes as Nick Fury and the Black Widow respectively. Definitely going to try to catch it this weekend, along with Free Comic Book Day on 01 May 2010!
Make sure you stay for the extra ending after the credits! It's confirmed there's a little Easter Egg for those willing to wait right until the end of the movie.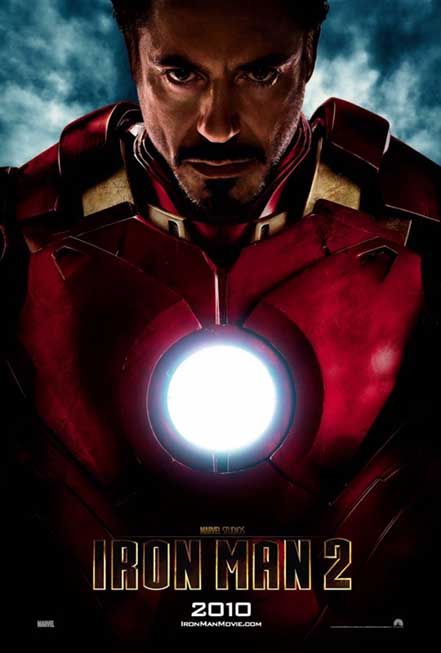 Iron Man 2 Trailer :
Check out the trailer!
The suitcase armour looks awesome.
Posted: April 29th, 2010 under comic, Movie TV.
Tags: after credits ending, free comic, iron man 2, marvel, movie, pepper, release date, scarlett, Scarlett Johansson
8 Responses to "Iron Man 2 – Robert Downey Jnr – Release Date"