Parcel in the mail – Frank Kadar – Venom Joker Supergirl Ironman
A while ago I received the coolest parcel from Troy Parke. This time in my mailbox was an incredible package from Frank Kadar containing his original artwork! 3 sketch cards featuring Venom (for a possible future competition), Joker and IronMan along with the most amazing 11×17 Supergirl work fully inked!
Full Parcel :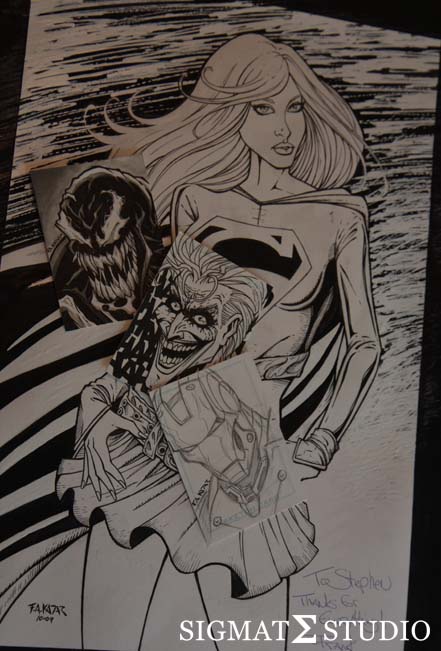 Venom: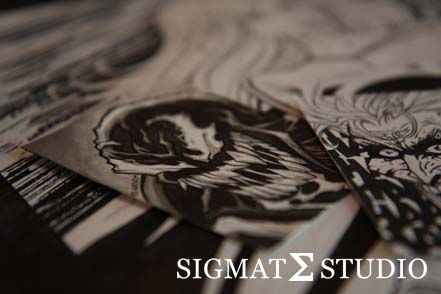 Joker: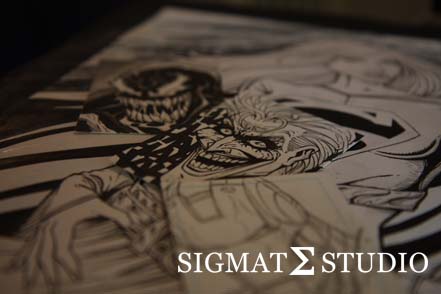 Iron Man: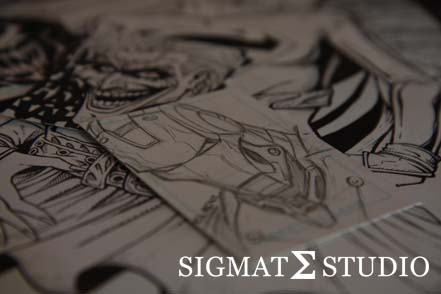 Supergirl: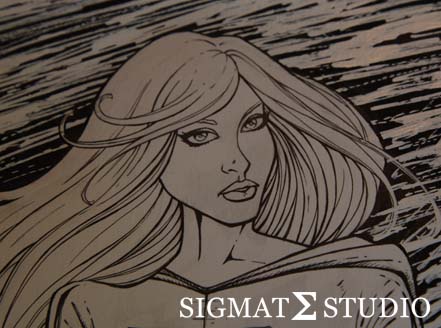 Signature: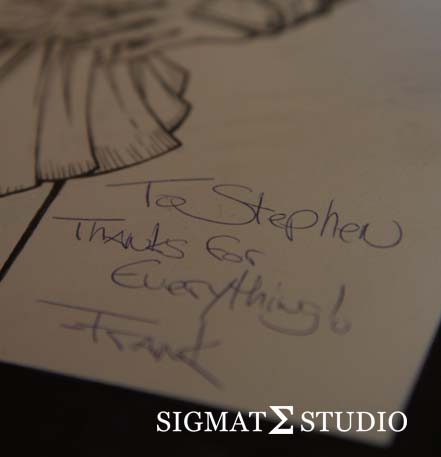 A huge "Thank you" from me!
All I have to do is frame 'em up and then decide where I can best showcase them. Each piece is so amazing, the photos do not capture the details or do it justice.
Posted: December 6th, 2009 under art, comic, Featured Artist.
Tags: frank kadar, ironman, joker, sketch, supergirl, venom
7 Responses to "Parcel in the mail – Frank Kadar – Venom Joker Supergirl Ironman"