Burlington Bar and Dining – Steak – Squid – Tiramisu
It's a been a while since my last food post so I thought I'd slip one more in before 2010 rolls in. Nestled in Crows Nest is Burlington Bar and Dining which has some scrumptious food. I'd let the photos (taken by Toshio) do the talking.
1kg of Stockyard 36 month old, 200 day grain fed rib eye :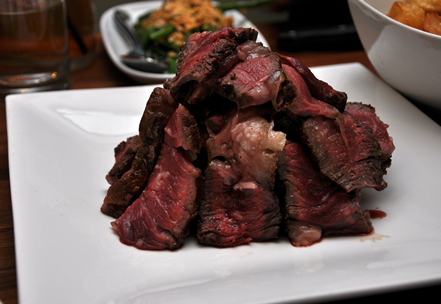 Salt & pepper squid & crisp fried shallots :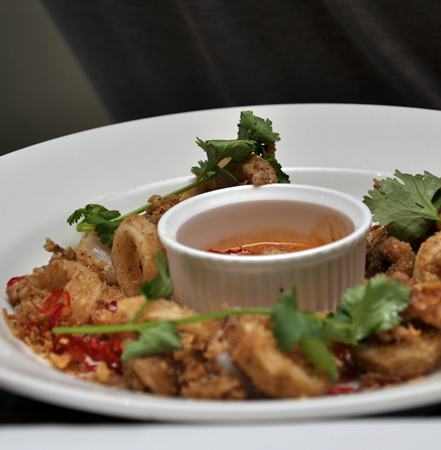 Tiramisu :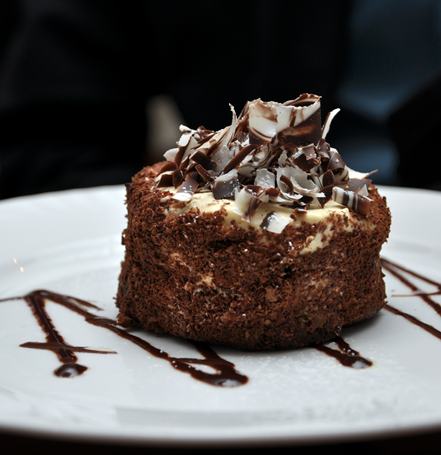 The steak was incredible with a tenderness that reminded me of wagyu for the melt in your mouth texture. It was fantastic with some hot english mustard and red wine jus. It's not cheap but worth it! The tiramisu was amazing and it's one of the few places where it isn't too sweet with a nice bitter after taste. Anyway . . with Christmas over, it's a great time to sneak in for some of the Boxing Day to New Year's Day Sales.
Posted: December 27th, 2009 under Food, Photography.
Tags: 200 days, squid, steak, tiramusi
15 Responses to "Burlington Bar and Dining – Steak – Squid – Tiramisu"