Boy Genius 01 by Jennifer Tanner
It's been a while since the last Puny Parker post. The artist Vitor is still continuing the adventures here. However a while ago I did an interview with Jennifer Tanner about her strip Boy Genius. Thought I'd showcase another one of her strips!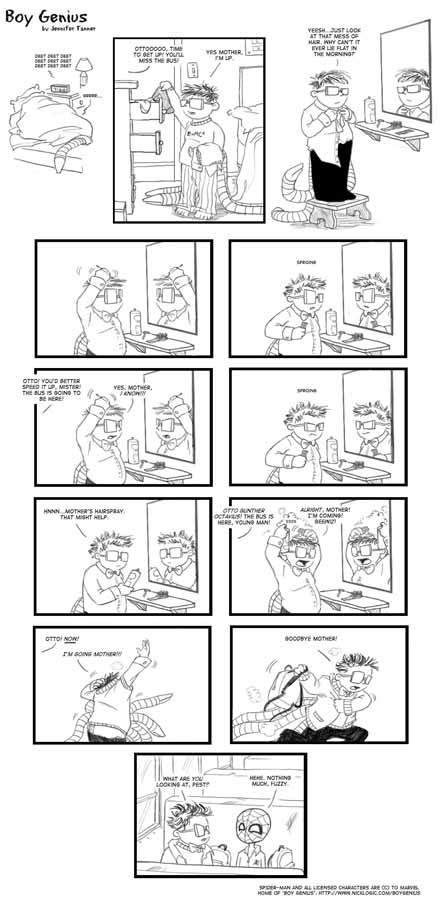 Puny Parker has been fantastic but I'd thought I'll share the showcase space with other artists currently on my list. Before I forget don't forget to check out some links to Jennifer's work below!
For more on Jennifer Tanner check out her website :
http://www.jennifertanner.com
More of her art :
http://www.silver-sehkmet.deviantart.com
Posted: October 8th, 2009 under art, comic, Puny Parker.
Tags: boy genius, jennifer tanner, puny, spiderman, webcomic