Quantum of Solace – James Bond
"Bond, James Bond".
The tagline of from MI6's most famous spy is not uttered once through the whole movie. Quantum of Solace picks up about 30 minutes from Casino Royale (Hint : Watch Casino Royale again before Quantum of Solace) with Bond tracking down a secret organisation with nefarious plans in Bolivia. Through the movie, Bond is still hurting from the death of Vesper in the prequel to this film.
The cinematography is breathtaking, however the action sequences mimic Bourne Identity with fast moving camera changes which I'm not a big fan of. Daniel Craig's portrayal is different to the traditional Bond and there are no gadgets, one liners, villians with gimmicks or multitude of beautiful women usually associated with a Bond film. It's a great spy film however Bond traditionalists might not enjoy the new direction.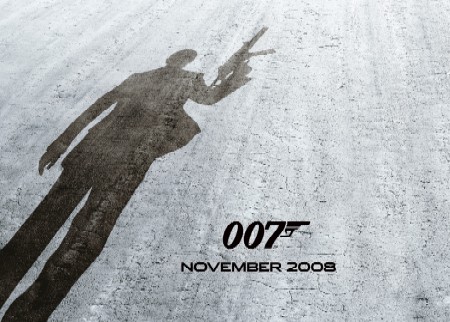 Posted: November 30th, 2008 under Movie TV.

One Response to "Quantum of Solace – James Bond"