Paris Skyline from Notre Dame – Photo
This view of the Paris skyline was taken from the top of Notre Dame. I really like the composition and if you look at the horizon, you'll notice the Eiffel tower. Although taken from the same place this photo is very different to the Garygoyle photo. I refer to this as my "Batman" photo as I would imagine this is how he views the world from the rooftops.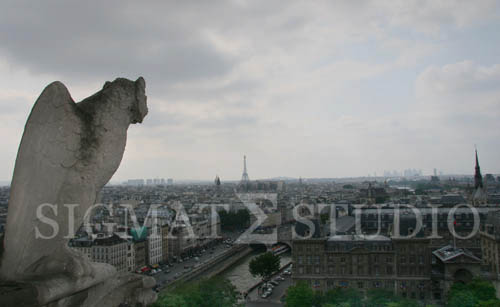 Posted: September 23rd, 2008 under Photography, Places.