Word Smith – Pencilled Cover
Link to Project Word Smith.
Word Smith is on track for a June 2017 Kickstarter launch. Over the next couple of months, I'll continue to release more artwork and updates on this project. This post is a quick sneak peek at the pencilled cover with artwork by P.R. Dedelis.
Word Smith – Pencilled Cover :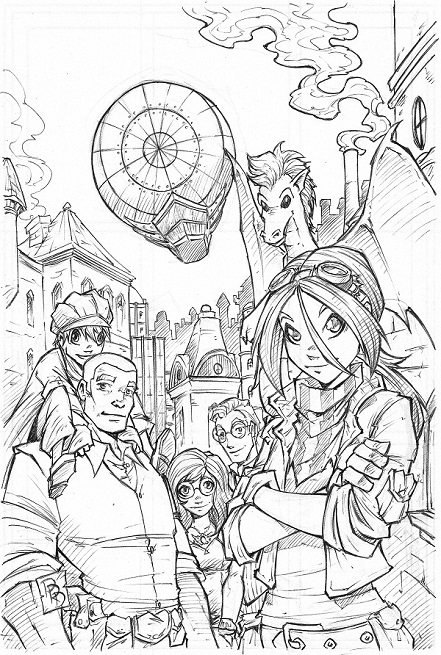 Posted: April 23rd, 2017 under art, comic, Featured Artist, Website, Word Smith, Writer.
Tags: Celia, graphic novel, match lab 2017, P. R. Dedelis, project start, Sparky, Steampunk, Tabby, Victoria, wordsmith