3-2-1 Kickstarter by Felipe Cagno
Click here for the Kickstarter link.
Felipe Cagno has established an interesting hook for an anthology :
3 Pages
2 Characters
1 Twist Ending
I did know quite what to expect but I LOVED it! It really challenges the traditional story telling to illustrate a story with the above constraints. Felipe has assembled a talented group of artists, colourist and story tellers (Felipe writes a few great stories too!) for this anthology.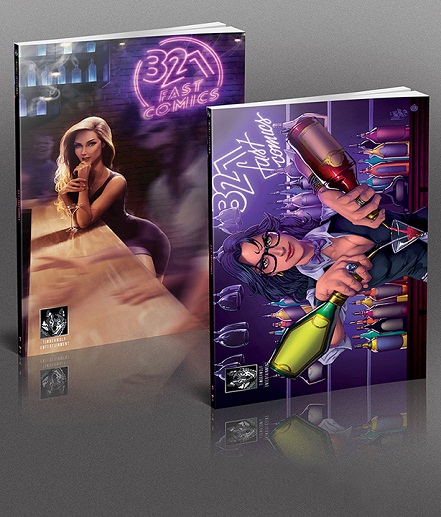 It really has everything, a little science fiction, Gothic backgrounds, fantasy and about everything in between. Felipe Cagno picks up a lot of writing for this work and it's great to see him extend himself to different genres and styles of story telling.
There's no fault in the artwork! The artists are all absolutely amazing. If you haven't pledged for this work make sure you do it! It's over a 100 pages and over 30 wonderful stories.
A Gentleman's Wager :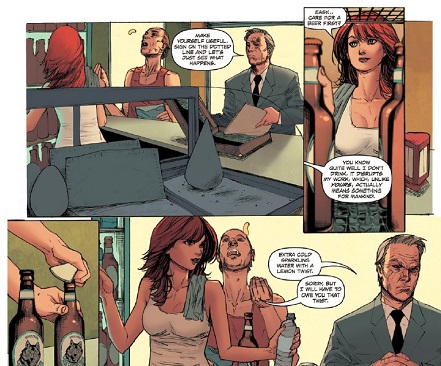 Where did you get the concept for 3-2-1?
I got a Master's in Film Production at Chapman University and during our first year, the conservatory year, every student had to produce what they called a "321", a production exercise for students to get a whole feel of making a short film from scratch. The idea was to make a 3 minute short film with 2 characters and shot in 1 location.
When I released my first comic book series, "The Lost Kids: Seeking Samarkand", I met a lot of artists wanting to collaborate with me and I knew then my next book would be a collection of short stories, that way I could work with a team of artists. I went back to the "321" from Chapman and adapted it to my own format.
Since locations were not a problem in comic book format, I thought about something that would challenge me and push me to be a better writer, that's how I came up with the twist ending. My favorite kind of stories are those that end in a surprising way and stick with me.
How long did you take to get all the writers and artists on board?
It was actually really quickly. By January, 2014 I started sending out the invites and by March, 2014, the team was formed. Because the stories were so short, 3 pages only, the artists were all up for it, they could accommodate the pages in their work schedule. The writers I invited were all friends that I trusted to help me out, everyone with a strong sense of storytelling, I'd discuss ideas with them or pitch them themes asking for scripts, it was a lot of fun for everybody.
Of all the stories, Best Buds was my favorite. I really didn't see that ending coming, great job on writing this one and Bianca Pinheiro's art was perfect. Do you have a favorite story in the anthology?
Best Buds :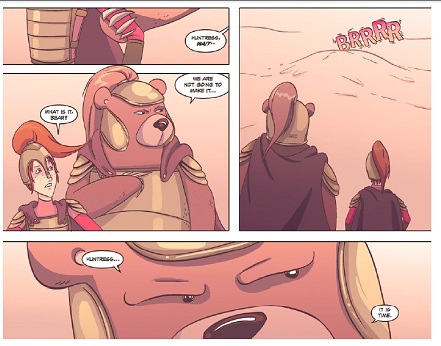 Not a favorite, but I do have a story that's more meaningful. The story "A True Panda's Love" was inspired by my fianceé and I wrote that in partnership with Vitor Cafaggi as an homage to her and our relationship, so that's definitely a very personal story. Obviously, real life ends a bit differently than the comic book but that's for readers to figure it out.
Thanks for you time and the preview copy. I'm sure your Kickstarter will exceed its target without any problem!

Click here for the Kickstarter link.
Posted: February 8th, 2015 under art, comic, Featured Artist.
Tags: 3-2-1, 321, artwork, Felipe Cagno, graphic novel, kickstarter, Writer