Project Tabby – Act 2 – Page 10 & 11
Click for Act 2 – Page 9 Roughs.
The story switches from the 2 kittens back to Tabby and his family. Tabby is just about to discover that his family has had their fish stolen by a new family of cats and he's not too pleased.
Page Act 2 – Page 10 roughs :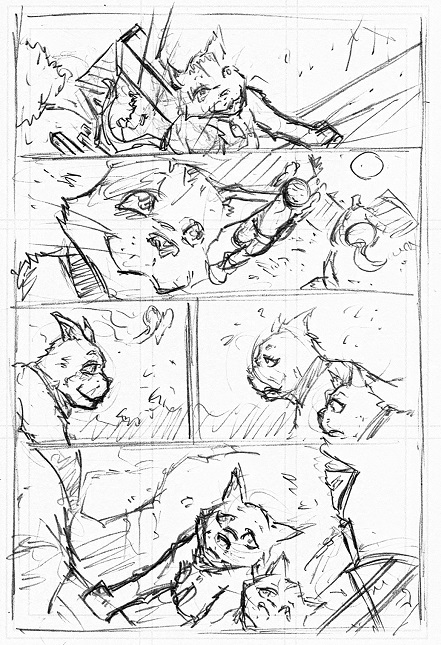 Page Act 2 – Page 11 roughs :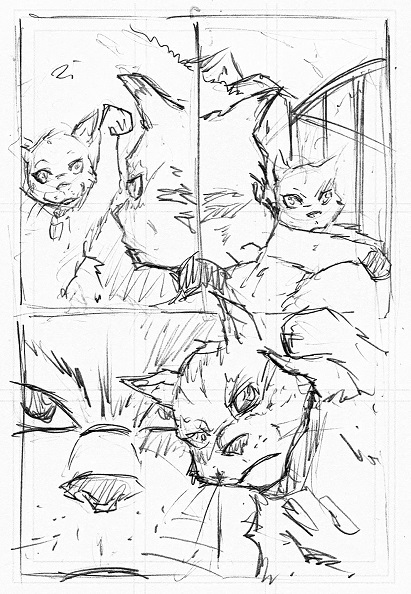 Posted: October 18th, 2014 under art, comic, Featured Artist, Website, Writer.
Tags: artwork, fish market, P. R. Dedelis, roughs, Tabby