Project Tabby – Act 2 – Page 2 & 3
Click for Act 2 – Page 1 Roughs.
Act 1 serves as the setup or the catalyst of the story. With the closure of their local fish market, another family of cats enters Tabby's neighborhood. Act 2 sees the conflict build as this new family starts taking fish away from Tabby's family!
Page Act 2 – Page 2 roughs :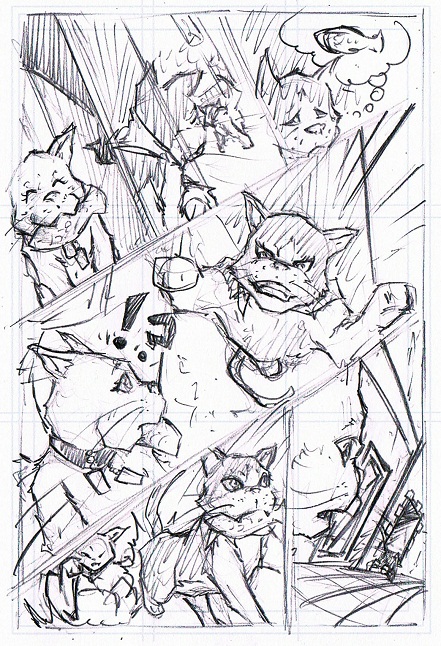 Page Act 2 – Page 3 roughs :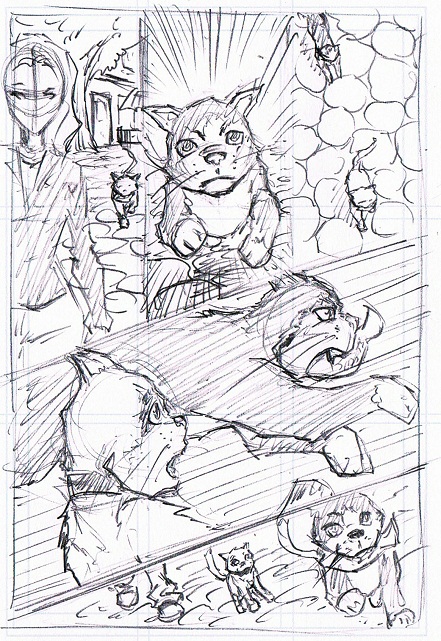 Posted: September 16th, 2014 under art, comic, Featured Artist, Website, Writer.
Tags: Act 2, artwork, fish market, P. R. Dedelis, roughs, Tabby