Creating a Graphic Novel – Call out
I will be writing a post with a lot more of details but my current project is really taking shape now! The script has now been written and edited. (There's 3 Acts and an epilogue.) Currently working with an artist (more details to come of the artist, P. R. Dedelis!) and making great progress through Act 1.
So :
"Want to be part of a graphic novel?"
I'm looking for people who would like to be included as a background character for some of the scenes. (I haven't planned what you will be doing yet.)
So :
"What's the catch?"
Of course there's a catch, (It's not much a catch!) when the graphic novel is completed you'll be under a obligation to buy a copy. It's a great story and great artwork AND your likeness in one of the pages! More details on the story will be coming up soon.
There is a limited opportunity so please let me know early via the comments or email info [at] sigmatestudio.com to let me know. I can't guarantee if you be slotted in but I will do my best.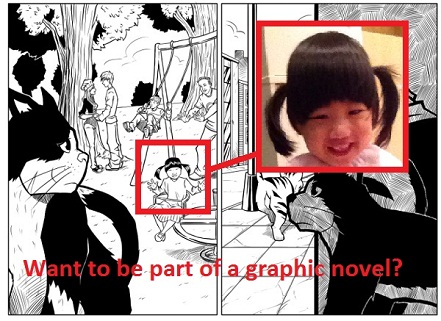 Posted: July 7th, 2014 under art, comic, Featured Artist, interview, Website, Writer.
Tags: artwork, Background, P. R. Dedelis, personal, project, Tabby