Wonder Woman by Randy Valiente
Previous featured artist Randy Valiente has provided a new Wonder Woman sketch to showcase. Awesome profile and especially like the detailing for the hair!
Are you up to anything exciting in the upcoming months?
I will be going to Cologne Germany Comic Con in May. I'm still thinking if I go to New York Comic Con at the end of the year.
Germany sounds great!
Hope you have a great time.
The Germany Comic Con organizer gave me table so I can sell my stuff and do live commissions as well!
Thanks again for your time and letting me showcase your work!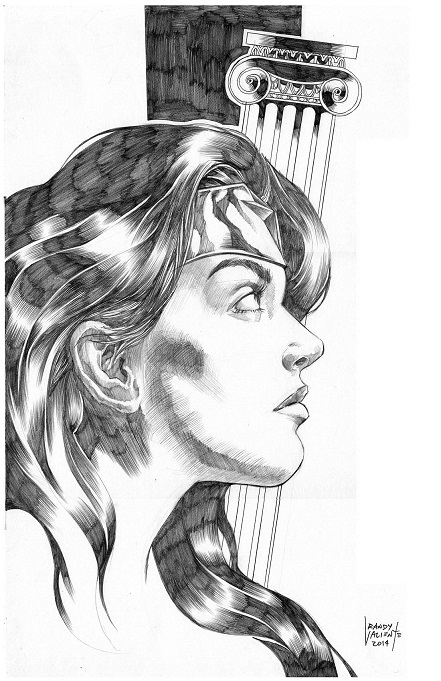 Posted: January 26th, 2014 under art, comic, Featured Artist.
Tags: artwork, cologne germany, Comic Con, randy valientes, sexy, Wonder Woman
One Response to "Wonder Woman by Randy Valiente"