FX Lost Land by Uko Smith
In the last post, I showcased a sneak peek into the artwork of Uko Smith. Over the years, Uko has done freelancing work for a multitude of companies including White Wolf, Green Ronin, Lucasfilm, Topps, Hasbro, DC and Marvel Comics providing cover work and concept designs.
FX Trade Cover :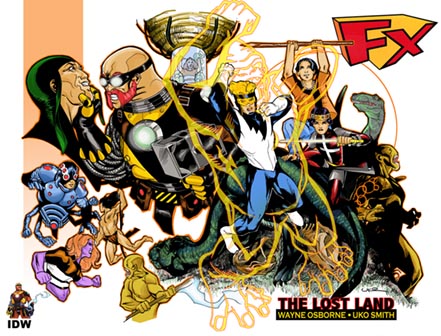 Prelim :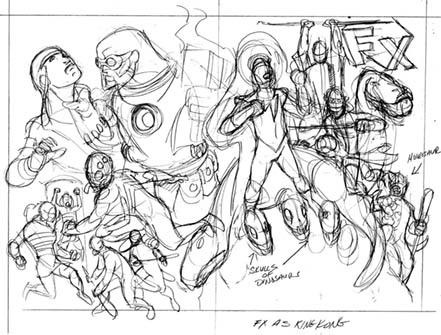 Pencil :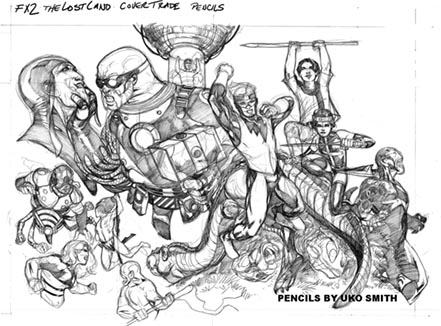 Inked :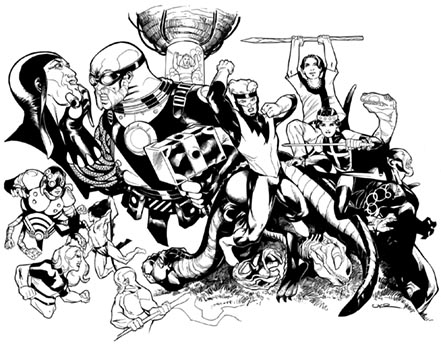 FX Page 4 (Sequential) :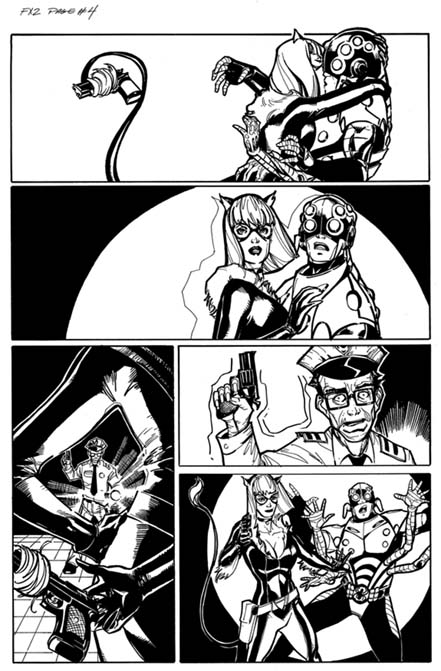 I'll start with an easy question. Where are you from?
I grew up in Washington, DC and later went to college at the Columbus College of Art & Design in Ohio. Art has been a part of my life ever since I was 4 years old.
What are you working on currently?
I currently teach the comic book illustration class there, going on 4yrs. now. I have also completed a graphic novel, FX The Lost Land, with writer/creator Wayne Osborne, to be published by IDW. This is the second series in the story of FX.
Besides illustrations, what else takes up your time?
Outside of being behind my drawing board, I love cycling. For those road bikers out there, I love my Cannondale road bike. I bike as much as I can. I'm on the road during the warmer months and on the trainer in the winter time.
How would you describe your artwork?
Over the years it's been hard to describe my work, but as time goes on, I tend to think of it as a stylized realism.
Are you self-taught? Training? Art School?

I would like to consider myself self-taught, other than the 4 years in art college. Outside of art school, you pretty much train yourself by getting involved in the things that interests you. And to me, I feel that you would want to naturally get better as an artist whether you have art training or not. There's got to be a motivation there.
Who would you consider your artistic influences?
There's so many, but for those that got my interest at an early age where, in no certain order here are Michelangelo, Velazquez, Vargas, Frazetta, Mucha, Sorayama, John Byrne, Patrick Nagel. Looking at these artist, really helped me take a closer look at my own work in order to take those steps to get better.
Thanks for your time and allowing me to showcase your works! Good luck with your future projects.
For more of Uko's work :
Posted: April 18th, 2011 under art, comic, Featured Artist.
Tags: artwork, Catwoman, FX Lost Land, huntress, sexy, sketch, Uko Smith
2 Responses to "FX Lost Land by Uko Smith"