Wolverine Sketch Card by Michael Bridges
An amazing showcase by Michael Bridges. The pencil work is fantastic especially the tonal work and the shading. As a bonus, there's also video of the Michael doing the sketch. Be sure to check it out.
Video Link :
Step by Step Video
Also if you are interested to purchase one of Michael's commissions click here. There's additional samples of his artwork there as well. It's fantastic stuff and you won't be disappointed.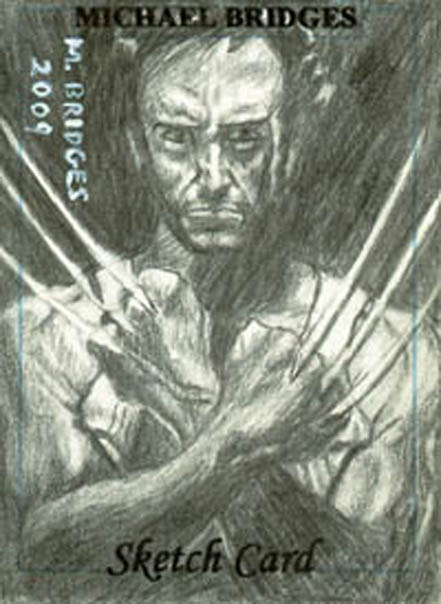 Posted: January 11th, 2010 under art, comic, Featured Artist.
Tags: sketchcard, wolverine
One Response to "Wolverine Sketch Card by Michael Bridges"