Christmas – Zatanna – Wonder Woman – Witchblade by Dean Juliette
With 8 days till Christmas, more amazing Christmas artwork by Dean Juliette to add to his first Rogue showcase. The Wonder Woman piece is my favourite as its a very dynamic angle. Yet again in all three pieces, Dean does the most detailed backgrounds especially on the Christmas trees or the snow in the Witchblade piece.
Dean has some work on auction now if interested :
Link to eBay auctions
Zatanna :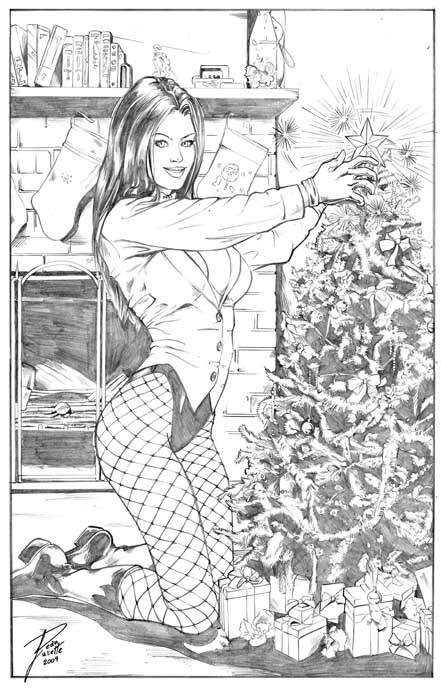 Wonder Woman :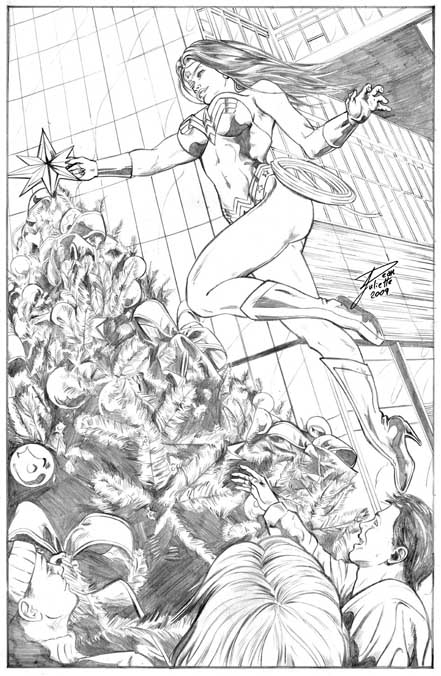 Witchblade: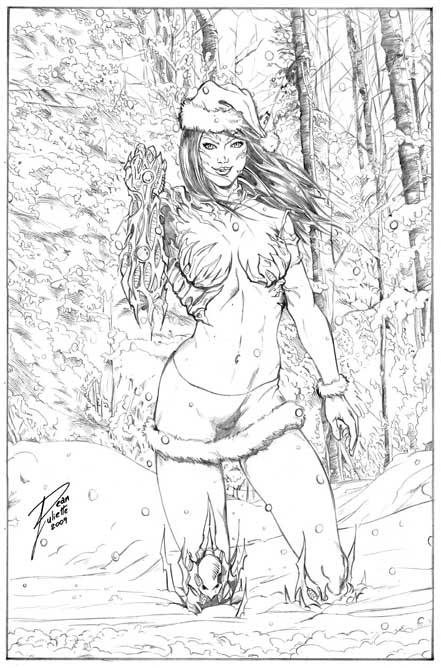 Looking forward to taking a little break as the holidays roll around. Still a lot of shows that I have to catch up on as well as a lot of reading. Dan Brown's Lost Symbol has still been sitting patiently at my bedside table waiting to be read. It's high on my list to do when the break from work arrives!
Posted: December 17th, 2009 under art, comic, Featured Artist.
Tags: bbww, dean juliette, witchblade, Wonder Woman, ww, zatanna
3 Responses to "Christmas – Zatanna – Wonder Woman – Witchblade by Dean Juliette"