Felicia by Alain Norte
Bulldog loving featured artist, Alain Norte is showcasing a very cool Felicia from Darkstalkers but two amazing sequential samples of Aspen. I love seeing how a final image is built up from loose sketches.
Felicia Final :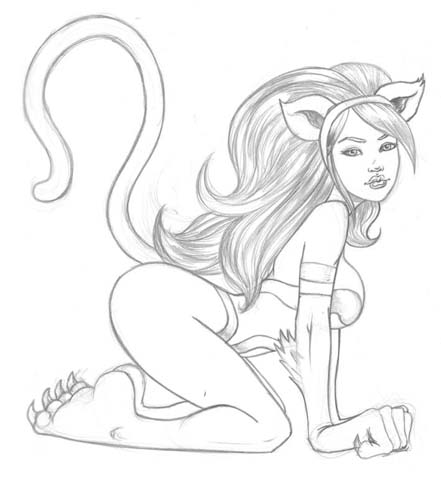 Felicia Sketch :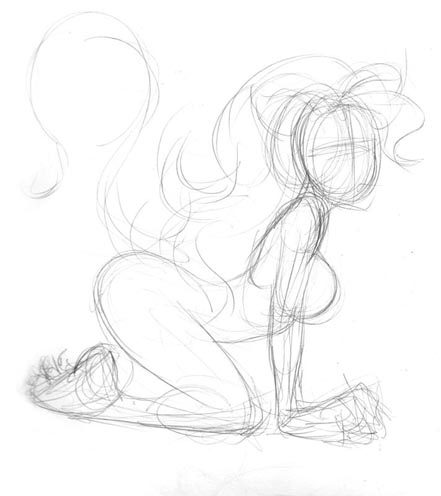 Felicia Sketch 2 :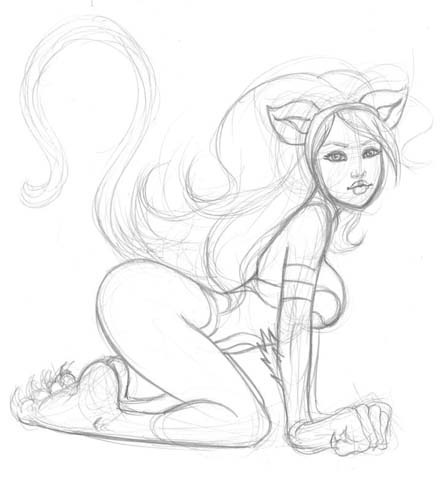 Really love to showcase sequential work, it's a lot more difficult that pin-ups. These ones have amazing details and a nice flow to them.
Aspen Sample Sequential Page 1 :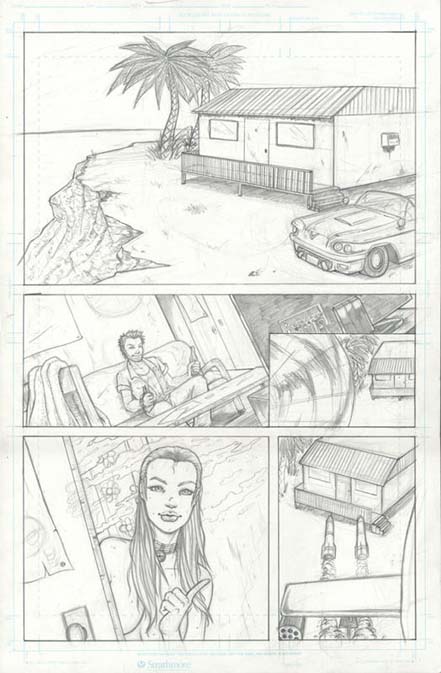 Aspen Sample Sequential Page 2 :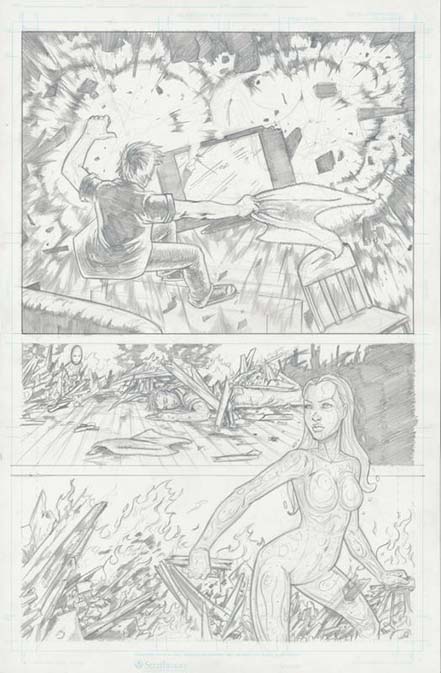 I'll start with what do you do and where are you from?
Well I an illustrator and designer from Los Angeles. I grew up pretty normal I guess. I'm a huge comic nerd and have a horrible addiction to variant covers haha. I play videogames. Not the best gamer but I play a good amount. I'm a bit of a gym rat. I try and go 5 times a week. When I'm not doing any of that stuff I'm drawing and sketching. I have maybe 8 sketchbooks right now that I am trying to finish up. Haha
How would you describe your artwork?
In progress? I get the "cartoony" thing a lot. But I try and make my stuff as realistic as I can. In progress. Haha
Who's your biggest influence as you "progress"?
My dad was an artist so he was my first real teacher. He started it all for me. Thanks Dad :) Um but other than that I went to an art high school here in Los Angeles and then Otis College where I studied Toy Design. Fun stuff but I kinda knew I was going to do comics ultimately. At Otis though I did meet probably the best teacher I've ever had Gary Geraths. He was my life drawing teacher and taught me almost everything I know now about anatomy and drawing the human form. He's awesome.
Is there any work out there that inspires you?
Dang there are a lot. First I would say my dad. He was my first inspiration. After that I would say Frank Frazetta, Harvey Kurtzman, Dean Yeagle, Frank Cho, Michael Turner, Gary Geraths (badass), J.Scott Campbell, Mark Silvestri, Joe Mad, Randy Green and literally about 100 others.
Any work that you've gotten published?
Actually yes I have 2 published comics right now that I did maybe 1 or 2 years ago. They are Cold Blooded Chillers 1 and 2. I did lettering in issue 1 and then art and lettering in issue 2. Also right now I am working on some submission samples for Aspen and Top Cow as well as working on my own comic called Rotz Your Brain. Which I hope to have published before the end of the year. I'm also taking commission requests and selling stuff on eBay all the time so I get pretty busy. Hehe.
I think your Aspen samples are amazing and wish you all the best with your submissions. Thanks for your time.
Check out more of Alain Norte in the below links :
Posted: November 11th, 2009 under art, comic, Featured Artist.
Tags: alain norte, artwork, aspen, felicia, graphic novel art
2 Responses to "Felicia by Alain Norte"